Leader Phil Goff says Labour's pledge to buy land for 1,500 sections an attempt to help keep a lid on Christchurch land prices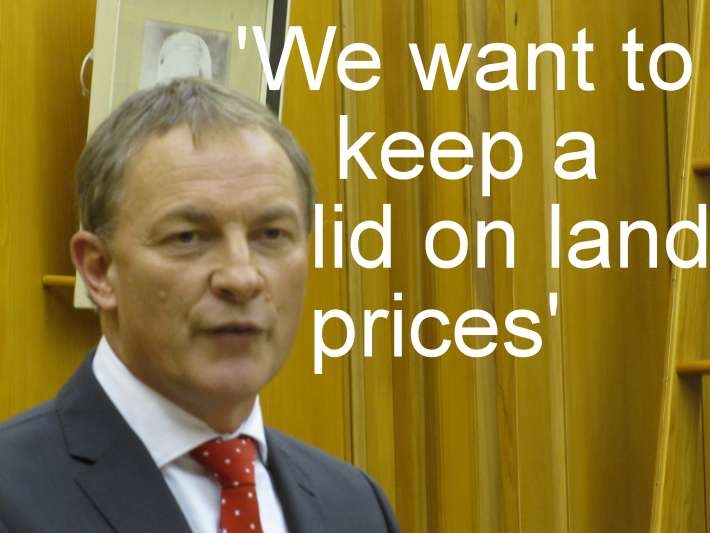 Labour's pledge to buy land sufficient for 1,500 sections to on-sell to red-zone home owners is a bid to keep a lid on rising land prices in parts of the city able to be rebuilt on, leader Phil Goff says.
Speaking on TVNZ's Breakfast programme this morning, Goff said he had heard some section prices had risen NZ$30-40,000 per section over the last few months, which would hit red-zone homeowners looking for new homes in the pocket if the price they had to pay for a new property was higher than the government's 2007 CV payout offer.
In the party's earthquake policy released yesterday, Labour said it would buy land for 1,500 properties initially, develop sections, and on-sell to red-zone home owners in an effort to avoid developers' fees.
"We'll sell at cost – there won't be a cost to the taxpayer – but we can help keep the lid on property prices," Goff said on Breakfast Tuesday morning.
Labour could use powers under the CERA legislation to acquire land from current owners, although Goff said his preference would be to have a "willing seller, willing buyer".
"In an extraordinary situation we wouldn't rule out that," he said.
"But look, there's land coming in from South Canterbury Finance that will end up probably in the hands of the Crown, there's other Crown land already being held there," Goff said.
"We just want to do what's sensible and pragmatic to make sure we don't get a blow-out in property prices – people who have lost equity in their homes anyway, in the red zone, because their homes have been destroyed, then having to pay astronomical prices, they'd get hit both ways. That simply isn't fair," he said.