Former Hanover Finance investors will need to show they planned to sell Allied Farmers shares ASAP to claim any money back, IRD says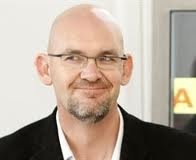 Investors in the failed Hanover and United finance companies who accepted shares of Allied Farmers in a debt-for-equity swap may be entitled to deduct any losses incurred when they sold their holdings, the Inland Revenue Department (IRD) says.
The investors were issued with Allied shares at 20.7 cents apiece, a price they promptly fell below. Allied's main business, finance company Allied Nationwide, has since failed and the shares last traded at 4.8 cents. The latest price is a huge gain from the sub-1 cent levels it plumbed before a share consolidation trimmed stock on issue to 90.8 million from more than 2 billion.
IRD "will consider cases whereby a taxpayer can demonstrate that their main purpose in acquiring the Allied Farmers shares was to resell them," said IRD group tax counsel Graham Tubb.
The investors would have to show intent to sell the shares as soon as possible after they were issued in 2009, such as sell instructions to their broker.
"The amount of the deduction that may be claimed is likely to be less than the amount that investors may have invested with Hanover and/or United," the tax department said.
A tale of woe
Property financier Hanover, which had heavy exposure to Queenstown property developments Five Mile, Kawerau Falls and Jacks Point, froze NZ$554 million owed to about 16,500 investors in 2008. Investors' subsequently approved a moratorium proposal - over the option of receivership -  that pledged to pay them back over five years. Hanover investors were told - in an independent report by PwC's John Waller and David Bridgman who were hired by trustee Guardian Trust - they could expect to get back between 60c and 83c in the dollar of their NZ$554 million over the five years
The, a year after approving the restructure, having got back just 6c in the dollar, Hanover investors again spurned the option of receivership and narrowly voted through Allied Farmers' debt-for-equity swap.
The December 2009 Allied Farmers-Hanover deal saw Hanover group investors issued 1.91 billion Allied Farmers shares valued at 20.7 cents each in exchange for their Hanover Finance, United Finance and Hanover Capital secured deposits, secured stock, subordinated notes and capital bonds in a deal with an attributed value of NZ$396.2 million.
Allied Farmers, led by managing director Rob Alloway and chairman John Loughlin, promised Hanover investors the opportunity for returns through future dividend payments and through an increase in the value of their Allied Farmers' shares.
Last December the Financial Markets Authority said it would file civil claims this year against the directors and promoters of Hanover Finance, Hanover Capital and United Finance, seeking penalties and compensation for investors. The proceedings will relate to the 2007 prospectuses and subsequent advertisements, after which about NZ$35 million worth of investments were made in Hanover Finance, the FMA said. The Serious Fraud Office continues to probe Hanover.
- Additional reporting Gareth Vaughan.