Banking Ombudsman tells customers banks aren't obliged to reduce or waive break fees as she starts getting complaints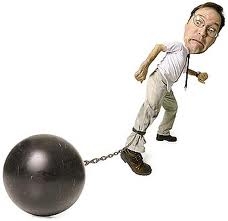 Bank customers must remember they have no specific rights to break fee discounts if they decide to break fixed-term mortgages, Banking Ombudsman Deborah Battell says.
Battell says she has started receiving complaints from bank customers saying they're hearing banks are reducing or waiving break fees but their own bank won't do so.
Interest.co.nz reported yesterday that some banks were coughing up thousands of dollars to cover, or help cover, break fees for other banks' customers in order to win their mortgage business. In other cases customers are soliciting a lower mortgage rate offer from a second bank and getting their existing bank to match or better it, sometimes without having to pay break fees if they're ending an existing fixed-term mortgage.
However, Battell says customers must remember they have no automatic entitlement to break fee discounts.
"Customers have heard that banks have been reducing or waiving break fees and they are complaining that their bank won't do this for them," says Battell.
"I am not aware of how widespread the discounting is, nor do I have direct evidence that it is happening. But I can say that banks are legally able to charge break fees and they are not obliged to offer discounts."
She says break fees are specifically allowed in credit contracts legislation and are designed to compensate banks for the costs they incur when customers break fixed-term contracts.
"Banks can also decide whether they want to discount or waive fees and may choose to do so in individual cases. If this is happening, it is likely to be a response to the current highly competitive environment for lending. It does not mean that banks will do this for everyone," says Battell.
Moreover, the Banking Ombudsman can't make banks discount or waive break fees.
"This is a matter of each bank's commercial judgement."
Battell has, however, published a Quick Guide on break fees, which highlights issues related to them that the Banking Ombudsman can probe.