HSBC cuts advertised 6-month, 1, 2-year fixed-term mortgage rates for premier customers to market lows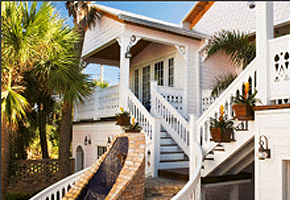 HSBC has cut its advertised, or carded, fixed-term, six-month home loan interest rate by 64 basis points to a new market low of 4.85% from its previous rate of 5.49%.
The catch, however, is that the offer is only available to HSBC Premier customers who must have minimum combined home loan of NZ$500,000 or NZ$100,000 in savings and investments with HSBC.
HSBC is also offering customers up to NZ$1,000 towards legal contributions for new loans.
The bank has also cut its one and two-year advertised mortgage rates for premier customers, with the one-year rate cut four basis points to bring it in line with the lowest advertised rate in the market of 5.25%, which is also offered by BNZ, Kiwibank and SBS Bank. It has cut its two-year rate by 11 basis points to 5.39%, equal low with sister banks ANZ and National.
"With national house sale volumes up 16% in August 2012 compared with August 2011, the housing market continues to take a positive trend," John Barclay, HSBC's head of retail banking and wealth management, said.
"Our current rate provides excellent value and opportunities for those people wishing to make the most of the new season housing market or to re-finance with HSBC Premier."
See all banks' advertised home loan rates here.
------------------------------------------------------------
Mortgage choices involve making a significant financial decision so it often pays to get professional advice. A Roost mortgage broker can be contacted by following this link »
------------------------------------------------------------