Today is the day that new laws governing the conduct of real estate salespeople take effect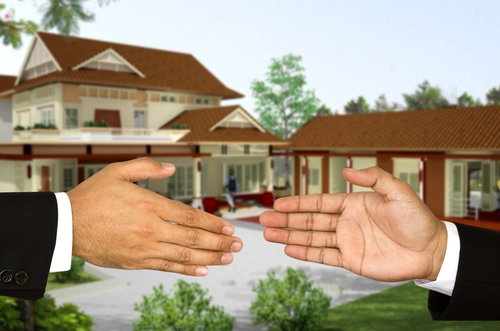 If you think the next time you come to selling a house that there seems to be more procedure and paperwork involved than you remember from last time, then you are probably going to be right.
Just try to bear in mind that is all designed for your benefit.
New rules come into effect today relating to the conduct of real estate agents.
The Real Estate Agents (Professional Conduct and Client Care) Rules 2012 are being brought in to act in conjunction with the Real Estate Act 2008 and replace earlier rules from 2009.
The Real Estate Agents Authority, the independent government agency that regulates the New Zealand real estate industry sees the following as key points in the new rules:
A new requirement to explain to a client when an agency agreement ends
An obligation for licensees, when their agency agreement is cancelled, to identify to clients those customers whom they will be seeking to claim commission in respect of in the event that they buy the property
Extension of the double commission rule beyond sole agencies to all types of agency agreements.  This may require changes to an agency's systems
A requirement that licensees recommend to all parties entering an agency or sale and purchase agreement that they seek legal advice
A requirement for agents operating as a business to ensure that all their salespersons are properly supervised and managed
Where there is no directly or semi-comparable sales data on which to base an appraisal, a requirement that the agent explain this to a client in writing
A requirement for agents to explain to clients, before any agency agreement is entered into, how decisions relating to the way in which the property is sold may affect the individual benefit to the licensee
New rules on what information must be explained before a client enters into a buyer's agency agreement
Clarification (in Rule 10.7) of the test for when a licensee should know about a hidden or underlying defect in the property, and that the licensee cannot necessarily rely entirely on their client's word – expert evidence or advice may be required.  Simply conveying in good faith information passed on by a vendor, without checking that it is correct, is inadequate.
The Real Estate Institute of New Zealand, the industry body for the real estate agents, concedes there is more procedure for the estate agents, house sellers and buyers now.
"It does provide a lot more procedure," chief executive Helen O'Sullivan says.
Procedure to protect
"It is procedure that is aimed at protecting the consumer, so it is important and you have to make sure that you have gone through it. But it can get quite overwhelming for consumers who are on the receiving end of it."
O'Sullivan wasn't expecting to be hit by a wave of calls from perplexed agents today as the new rules have been a long time in coming. They have been adapted from those in place since 2009 and have been under consultation since the end of 2011. The new rules "codify" things that have been learned in the industry over the past three years. "It has spelt it out more plainly. Before we were interpreting, now it is written down.
"There's nothing earth shattering in there. It's not like oh my god we've got a completely new set of rules by which to run the industry it's refinements as opposed to a wholesale change. So while there's some procedure to get your head around and some changes to be made to documents and stuff like that the reality is you are constantly updating those documents anyway to take account of different changes that come in."
One of the major changes is that when someone is signing up with an agent to sell their property, the agent must now recommend - before the client signs up - that they seek legal advice.
There was a similar clause in operation in the rules before - but it did not specify that the legal advice recommendation had to be made "before" the client was signed up.
Challenges
"That potentially provides some challenges as to what's' before'," O'Sullivan says.
Another area of interest is where there are potential defects with a property - and potential leaky homes would be one obvious one. The new rules aim for clarity around this. Now if the vendor of the property is asked by the agent if there is a leaky home problem, for example, with their property and they say "no", they need to be able to back that up with an expert opinion.
"We've always said to members that 'ask and warn' is always the best solution anyway. So, ask the vendor [about a potential problem] but also warn the consumer to get their own professional advice before they make a decision on purchasing the property.
"[But] where that [new rule] helps is that the agent's got a code that they can point to and say, look I'm not being horrible or saying I don't trust you Mr Vendor but it says here in the code they've got to have expert evidence or I've got to warn people."
Who gets the commission?
The new rules also seek to provide clarity around what has been a very contentious area in the real estate industry - that of when commissions have and have not been earned when the vendor of a property has changed agency while trying to sell that property. For example, what happens if you are trying to sell your home with one real estate firm, move to another, have the property sold, but then get the first real estate firm coming back and saying they actually introduced the buyer to the property? It's a situation that can and does easily occur.
"That's an area that can be quite difficult," O'Sullivan says.
In the past it has been left to the agencies themselves to fight out which parties actually deserved commission.  Some regions in the country developed the "seven day rule". This meant that if a client gave notice and if the house was not sold in the next seven days it was "bad luck" for the first agency.
"This was the subject of an enormous amount of discussion in the industry," O'Sullivan says.
The new rules attempt to resolve this "messy" situation with a specific clause that says that when a customer cancels an agency agreement the client must be advised in writing of the name of any potential buyers that the agent might claim a commission for should those potential buyers become purchaser of the property.
"It is a procedural issue in this industry and this might help. It will be interesting to see how it plays out," O'Sullivan says.
Otherwise, the biggest change with the new rules is more documentation and more things for the clients to sign off on, she says.
"It would be much easier if you just had to fill in a two page form, but life's not like that anymore and people just get on with it..."