Reserve Bank warns banks to comply with the spirit as well as the letter of the law if it uses its LVR restrictions policy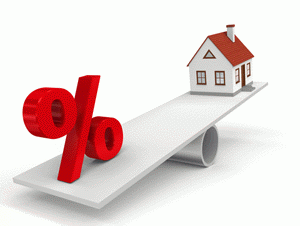 By Gareth Vaughan
The Reserve Bank has issued a consultation paper on its proposed framework for restrictions on high-loan-to-value ratio (LVR) residential mortgage lending, and in a nod to the potential for such a regime to be gamed, says it expects banks to comply with the spirit as well as the letter of the policy.
As previously reported by interest.co.nz here and here the Reserve Bank says any implementation of LVR restrictions would typically take the form of "speed limits" limiting the share of new high LVR lending that banks may do, rather than banning such lending altogether. The Reserve Bank also confirms that it "generally defines" high-LVR lending as loans with an LVR of 80% or more, and LVR restrictions would be unlikely to be imposed below this threshold.
"Each restriction would be specified in the form of a 'speed limit': no more than X percent of applicable new mortgage lending over each specified period can have an LVR greater than or equal to Y percent," the Reserve Bank says.
Submissions on the new Reserve Bank consultation paper are due by July 3. Policy detail should be finalised by mid-July, with the Reserve Bank introducing new LVR data collection during the second-half of the year. This will require banks to provide a breakdown of their LVR lending by LVR bracket, such as between 80% and 90%. Ultimately, the Reserve Bank says, LVR restrictions might be imposed with a notice period for banks as short as two weeks.
The Reserve Bank says it's conscious that a narrowly-targeted restriction like this could incentivise both registered banks and other financial entities to devise structures and products that fall outside the scope of the policy "as worded", but that can be sold to home buyers as ways to get around the restrictions.
"The draft policy document sets out the Reserve Bank's expectations in this regard," the Reserve Bank says. "The key message is that we expect banks to comply with the spirit as well as the letter of the policy."
 There are also cases in which the prudential regulator says it would vary the LVR conditions of registration for an individual bank.
"The standard conditions will normally apply to all registered banks without variation, but that we may vary the conditions or add an additional LVR condition for a particular bank (or take other action if need be) if we believe that that bank is acting against the spirit of the policy."
One of four new tools
The potential use of LVR restrictions on home loans is one of four so-called macro-prudential tools the Reserve Bank has recently taken on. Finance Minister Bill English and Reserve Bank Governor Graeme Wheeler announced a memorandum of understanding last month clearing the way for the Reserve Bank to use these tools, if it chooses to, on a temporary basis. It's hoped use of the tools would help dampen excessive growth in credit and asset prices and strengthen the financial system.
The four tools are;
Adjustments to the Core Funding Ratio - altering the amount of equity, retail funds and longer-term wholesale funding banks have to hold.
A Countercyclical Capital Buffer - effectively banks holding more capital during credit booms.
Adjustments to sectoral capital requirements - increasing the amount of capital banks must hold in response to risks specific to certain sectors such as housing or farming.
Quantitative restrictions on the share of high LVR lending to the residential property sector.
Attempts to counter 'top up loans'
In its new consultation paper the Reserve Bank notes lenders, most likely entities outside the scope of its banking supervision regime but who could potentially be registered banks, could undermine the effectiveness of the LVR tool by providing top-up loans secured by second or lower-ranking mortgages on residential property to borrowers who have taken out a first-ranking mortgage loan.
Details of its proposed policy aims to ensure that a registered bank prevents any other lender from providing a top-up loan secured by a lower-ranking mortgage on a residential property on which the bank is making a first-ranking mortgage loan.
"An exception is provided for cases where the top-up loan would leave the borrower's total LVR below the lowest level at which LVR restrictions start to apply in the first condition. The condition, as currently drafted, requires banks to include terms within their standard loan conditions, that require the borrower to get the bank's permission before granting any additional encumbrance over the property."
It's also striving to prevent registered banks themselves from providing top-up mortgage loans by closing off the opportunity for a registered bank and a non-bank lender to make an arrangement whereby the non-bank lender provides a first mortgage loan secured on, say, 10% of the house value, while the bank provides the bulk of the finance via second mortgage to take the borrower's total LVR to 100%.
"We believe that this condition is necessary on initial implementation of the policy, because, as noted above, the present scope of the definitions does not clearly or comprehensively extend to banks' lower-ranking mortgage lending. Our understanding is that banks currently do little or no such lending, so our expectation is that complying with this condition would not be onerous."
What's exempt?
The Reserve Bank outlines areas of exemption from LVR restrictions. These include lending under Housing New Zealand's Mortgage Insurance Scheme (MIS), including the Welcome Home Loan scheme and Kainga Whenua programme.
"MIS loans serve clear government housing policy objectives and present minimal risks to financial stability, as any bank losses are either underwritten or guaranteed by Housing New Zealand," the Reserve Bank says.
"Second, we propose to exempt any new housing loan which replaces an existing housing loan to the same owner-occupier and which has a loan value and LVR no greater than those of the existing loan. Exempting such loans will not undermine the policy's objective of restricting the increase in the volume of new high-LVR lending."
The Reserve Bank says that without this exemption, a homeowner who had already taken out a high-LVR mortgage before restrictions were imposed would be trapped with their existing loan.
"This could undesirably inhibit competition, as the borrower would not be able to refinance the mortgage on their current home on better terms with a different lender. It could also affect labour mobility, if the borrower wanted to move to a new part of the country to take up a new job, and the borrower had to find a substantially larger deposit to pay for a new house, as a result of the restrictions."
"A borrower may not always be able to align the completion dates of the sale of their old home and purchase of the new home. The wording of the exemption therefore includes a three month period during which a person who has recently sold their home can carry their previous LVR over to a new home, as long as the loan amount is no bigger. We think this provides a reasonable trade-off between allowing those moving house to have some time to find a new one, and not allowing a large build-up of unused high-LVR capacity through this exemption,' the Reserve Bank says.
There's also a proposed exemption for bridging finance.
Meanwhile, the Reserve Bank says because banks might find it difficult to predict exactly what their share of high LVR lending is, it may apply LVR restrictions on a three month rolling basis.
This article was first published in our email for paid subscribers. See here for more details and to subscribe.