Reserve Bank suggests it's not keen on exempting first home buyers from any LVR caps on home loans, nor on targeting LVR restrictions at regions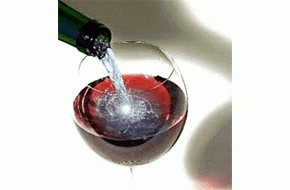 By Gareth Vaughan
The Reserve Bank has suggested it may implement a watered down version of caps on residential mortgages with high loan-to-value ratios (LVRs), and disclosed it's not keen on exempting first home buyers from any LVR restrictions nor on targeting LVR restrictions at regions, such as Auckland, where house price rises are particularly strong.
The Reserve Bank says exempting first home buyers would only be possible if they weren't the ones driving the risky borrowing LVR caps were designed to combat. And although targeting LVR restrictions at particular regions may be feasible, it would "entail significant practical difficulties and could create other distortions."
Meanwhile, the Reserve Bank has also suggested "a variant" to the LVR restriction it has previously proposed, whereby a limit would be set on the share of high LVR lending banks could do, enabling them to continue providing high LVR loans to "credit worthy" borrowers.
The central bank and prudential regulator of banks made these comments in its latest bi-annual Financial Stability Report.
Asked by interest.co.nz what significant practical difficulties and other distortions were being referred to in terms of applying regional LVR caps, a Reserve Bank spokeswoman said; "Administration considerations would include collection of LVR data on a regional basis, and distortions to be aware of would include the risk of shifting high LVR lending towards parts of the country without such restrictions in place."
The latest Real Estate Institute of New Zealand figures show the national median house price topping the NZ$400,000 mark for the first time ever with the Auckland median price at a record high of NZ$562,000, representing 13.5% year-on-year growth.
The Financial Stability Report looks at the Reserve Bank's proposed macro-prudential tools and provides some response to issues raised in submissions on its consultation paper. It's looking at the potential use of four so-called macro-prudential tools to lessen risk in the financial system during times of rapid credit growth, rising leverage and excessive growth in asset prices. The tools - as proposed - would only apply to registered banks, wouldn't affect existing loan agreements, and would be used temporarily, if at all. The four tools are:
the countercyclical capital buffer, effectively banks holding more capital during credit booms;
adjustments to the minimum core funding ratio, altering the amount of equity, retail funds and longer-term wholesale funding banks have to hold;
sectoral capital requirements, or increasing bank capital in response to sector-specific risks;
restrictions on high LVR residential mortgage lending, which, for example, could mean borrowers having to have at least 15% or 20% equity.
Finance Minister Bill English said in February he expected to sign a memorandum of understanding on the macro-prudential tools with Reserve Bank Governor Graeme Wheeler by the middle of the year.
The Reserve Bank says much of the focus in the submissions responding to its consultation paper was on the possible use of LVR restrictions.
"Key concerns were around the potential adverse effects such restrictions could have on first-home buyers, small businesses, and the Canterbury rebuild. Some submitters suggested that LVR restrictions could best be applied with exemptions for some borrowers or targeted at particular regions where high LVR lending was more prevalent," the Reserve Bank says.
"A variant of the LVR restriction proposed in the consultation would set a limit on the share of high LVR lending that could be undertaken, providing banks with scope to continue to provide some high LVR loans to credit worthy borrowers."
Asked whether the Reserve Bank had decided where such a limit could be set, such as at 20% of all residential mortgage lending per bank, the spokeswoman said;. "The Reserve Bank has not decided where to set a limit on the share of high LVR lending, if one was imposed."
"We are currently considering the feedback on options around LVR restrictions received as part of the recent consultation process and have yet to make final decisions. A summary of submissions is being prepared and will be published shortly, together with an overview of the revised policy framework," the spokeswoman added.
The Reserve Bank says about 30% of new residential mortgage lending is at LVRs over 80% at the moment, compared with about 25% in late 2011 to early 2012.
Meanwhile, the Reserve Bank suggests it might be necessary to extend its macro-prudential tools to non-bank lenders, who could step in to replace high LVR lending by banks should LVR caps be enforced on bank lending. It says this is an issue it's considering.
This article was first published in our email for paid subscribers. See here for more details and to subscribe.