Otago Uni study estimates over-crowding causes over 1,300 hospital admissions a year and some deaths; Professor calls for programme to build thousands of affordable homes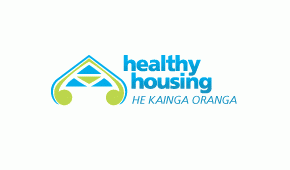 By Bernard Hickey
A major University of Otago study has estimated over-crowding is responsible for more than 1,300 hospital admissions a year and some deaths from infectious diseases such as pneumonia, meningococcal disease and tuberculosis.
The Ministry of Health-funded study included a world-first systematic review of global literature combined with New Zealand housing and census data since 1991 and university research on hospital admissions in New Zealand hospitals over the last two decades.
It estimated one in 10 hospital admissions for such infectious diseases were now the direct result of household over-crowding and this over-crowding had risen dramatically over that time.
That proportion jumped to one in 5 for admissions by Maori and Pacifica, and was a particular risk factor for children. 
The study was based on a review of almost 10,000 published studies from which researchers selected the most relevant and highest quality 350 reports.
The study's lead investigator Professor Michael Baker said the studies provided consistent evidence that household over-crowding was an important risk factor for nine major categories of infectious disease — gastroenteritis, hepatitis A, Helicobacter pylori infection, pneumonia and lower respiratory infections, upper respiratory infections, Haemophilus influenzae disease, bronchiolitis, meningococcal disease and tuberculosis. 
"Most of the diseases in the study have especially high rates in children. Children are more susceptible to meningococcal disease, gastroenteritis, pneumonia and most other infectious diseases, and our analysis shows that their risk is strongly associated with exposure to household crowding," Professor Baker said.
The research found over-crowding was estimated to be responsible for 5% of admissions by Pakeha New Zealanders, while the proportion for Asian New Zealanders was 13%. This rose to 17% for Maor and 25% for Pacifica.
"Fundamentally what it reveals is a very real and urgent need to lower household crowding as a first step to reducing these serious diseases among our most vulnerable populations," Professor Baker said.
Interventions such as Housing New Zealand's Healthy Housing Programme in Auckland, Northland and Wellington, which focused on reducing crowding, improving housing conditions and linking households to health and social services, was successfully lowering hospitalisation rates for children in those areas, he said.
The budget announcement to add 3,000 new state house bedrooms and 500 new homes was promising, but considerably more social housing was needed to have a significance impact on infectious diseases, he said.
Professor Baker said New Zealand faced a severe shortage of affordable housing with about 45% of Pacifica children and 28% of Maori children living in crowded houses, compared with 8% for Europeans and others.
"New Zealand needs a large scale programme to construct thousands of additional social and affordable houses if it wants to reduce household crowding and prevent many cases of serious infectious disease."
Professor Baker said the study was likely to be an undersestimate of the total effect of over-crowding on serious infectious diseases because the study had not been able to look at some infectious diseases such as skin infections and rheumatic fever because of a lack of high quality published studies on those diseases.
"Although household crowding is likely to be important for such diseases as rheumatic fever and skin infections, we cannot currently put a figure on the likely number of cases of these diseases caused by this exposure."
The issue of a lack of affordable housing is already a major economic issue. It is cited as a factor driving house price inflation in Auckland and Christchurch at double digit rates, which the Reserve Bank has warned is becoming a risk to financial stability. It has also been a hot topic of political debate in recent months as the government moves to bring in Special Housing Areas with faster and easier building consent rules. 
Political reaction
Referring to the University of Otago study, Labour's Housing spokesperson Phil Twyford said too many kids were dying preventable deaths because of overcrowding and sub-standard housing. 
This was a direct result of the country's housing crisis, which was caused by the failure of the housing market and the Government's refusal to increase the stock of social housing.
"National's response has been at best half-hearted. Cutting back the home insulation subsidy, blaming Councils and planning regulations for the shortage of affordable housing, and tutu-ing around with a pilot warrant of fitness scheme in state houses, just won't cut the mustard," Twyford said.
He said adding modular bedrooms onto 1,000 state houses was a good start, but was a tiny response.
"It won't do a thing for the half of all children living in poverty who live in private rental housing," he said.
Twyford called for minimum standards for heating and insulation for private rentals. Labour planned a 'Healthy Homes Guarantee' and would amend the Residential Tenancies Act to make it mandatory for landlords to insulate and heat their rental properties, he said.
"Labour believes only the failure of the housing market requires bold action by Government. Labour will tackle the shortage of affordable housing by working with the private sector and Councils to build 10,000 affordable starter homes each year for a decade," he said.