National housing inventory hits lowest level in six years according to Realestate.co.nz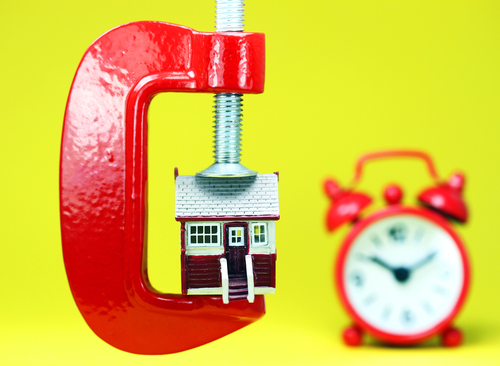 The inventory of unsold houses has fallen to its lowest level in six years according to Realestate.co.nz.
Canterbury, Waikato, and Central Otago have all witnessed new all-time lows.
According to data released today by Realestate.co.nz in the NZ Property Report, inventory nationwide, measured by equivalent weeks of sales left on the market, is now 25 weeks.
Canterbury's figure of 14 weeks was the lowest on record, as was Waikato's 29.6 weeks and Central Otago 61 weeks. Wellington fell to just 15.4 weeks, the lowest since November 2009, while Auckland recovered slightly from last month's record low to 12.3 weeks, though still sits 58% below its long term average of 29 weeks.
Marketing Manager of Realestate.co.nz Paul McKenzie says record shortages are not overly surprising given how fast the market is moving.
"We're continuing to see a very heated market in New Zealand. Inventory is way down on the long term average of 38 weeks. Supply is the main culprit; there simply are not enough properties on the market at the moment."
The number of new listings coming to the market in June was down 5% on the same time last year. The 9,082 new listings is the lowest number recorded in June in seven years and follows strong listing numbers in April and May.
"While we normally see listing numbers fall around this point of the year, the figure is still surprising, especially with the high level of demand from buyers we are currently seeing" says McKenzie.
Asking prices nationwide eased slightly in June, to $450,178, down just 1% from the record high figure seen in May, with prices in Auckland falling 1.3% to $623,471. However, both Wellington and Canterbury asking prices rose 1% to $451,622 and 410,723 respectively.
Realestate.co.nz describes itself as the country's most comprehensive property listing website, profiling listings of licensed real estate agents with more than 110,000 listings covering residential, commercial, business as well as farms for sale.
ASB senior economist Jane Turner said the imbalance between supply and demand had continued to place upward pressure on house prices.
"The housing market has been undersupplied for a number of years due to low levels of construction.
"Further adding to that imbalance, demand for housing has improved over the past 6 months. Consumer confidence has lifted, supported by low interest rates. Fixed-term mortgage rates dropped during the middle of 2012, with some rates below the floating rate. In addition, investor interest in housing also increased over the past year.
"Typically, a lift in house prices should stimulate construction of new housing. Indeed, housing construction has lifted strongly in Canterbury and modestly in Auckland since mid-2012.
"However, this has failed to lift the number of new houses available for sale and alleviate some of the supply/demand imbalance. The recent decline in permanent departures from New Zealand may be reducing new house listings, at the margin. With supply not increasing to meet demand, we can expect house prices to continue to increase," she said.