QV says average house price up to NZ$441,254; Auckland prices up 12.6% in a year, with average price NZ$639,385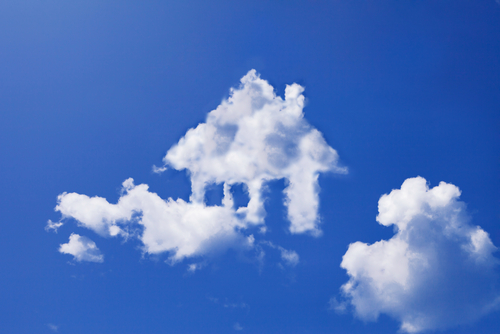 Nationwide housing values as measured by government valuer Quotable Value (QV) increased by 2.8% in the past three months and by 7.6% in the past year.
Values are now up 6.2% over the previous market peak of late 2007.
National average residential property values rose in the year to June to NZ$441,254, with Auckland values up 12.6% to NZ$639,385, QV said.
The figures from QV come a day after the Real Estate Institute reported that according to its "stratified index" Auckland house price inflation was now running at close to 20%.
The REINZ information is considered more up-to-date as at includes reporting of house sales as offers go unconditional. QV covers sales once they have been formally completed.
The Reserve Bank, concerned about the potential impact of rising house prices on financial stability, is considering introducing "speed limits" on high loan-to-value lending. The Government and the Auckland Council have agreed in principle to an Auckland Housing Accord that would fast-track housing development, with 39,000 new houses targeted to be built in the next three years.
QV operations manager Kerry Stewart said that Auckland house values were increasing at a faster rate now than before the previous peak in 2007, but nationwide values increasing at about only half the rate they did then.
"There is little sign that values will slow in Auckland in the immediate future. The number of properties for sale is continuing to drop while demand remains strong. Christchurch is also suffering from a shortage of stock leading to upward pressure on prices. The rest of the country generally isn't suffering from such a shortage so value increases are likely to remain modest," Stewart said.
The QV media release is available here, while the spreadsheet of prices is here.
This is QV's regional break-down of the housing market around the country:
Auckland
Values across Auckland are still increasing, and over the past three months values have accelerated further. Whereas some areas like Rodney and old Auckland city had slowed a little earlier in the year, old Auckland City is now leading the way with a 4.7% increase over the past 3 months.  Waitakere and North Shore are close behind though, both seeing 4.6% increases.
Overall, values across Auckland are 12.6% above last year, with North Shore, Waitakere and old Auckland City increasing by 13.2 – 13.4% while Rodney and Papakura increased at just over 9%.
Stewart said "With buyers still searching for reasonably priced property, South Auckland seems to be becoming more attractive.  The lower end of the market here remains around $300,000, making it affordable for buyers.  This is particularly driven by values in west Auckland increasing."
"Property speculators are becoming more prominent also, especially in Otara, Otahuhu, Manurewa and parts of Manukau, and throughout the west investors and first home buyers appear to be upgrading," he said.
"With a lack of supply still causing headaches for some buyers, some large scale developments in the west and block land starting to get developed are being talked about as having the potential to relax the market somewhat," said Stewart.
Hamilton and Tauranga
Outside of Auckland, most of the other main centres are also increasing but at a much slower rate.  Hamilton values are up 1.1% over the last three months, and 3.9% over the past year.
QV Valuer Richard Allen said "There appears to be no seasonal slowdown in activity as winter takes hold.  We expect the steady increase in values to continue with the market quite even in relation to supply and demand."
Tauranga continues to fluctuate, with values now 0.5% below this time last year.  However, there has been a 0.2% increase over the past three months.
QV Valuer Paul Thomas said "More and more first home buyers are entering the market and choosing to purchase instead of rent.  This is despite a lack of supply caused by vendors who are happy to stay put at this time of the year. "
Wellington
Values in the Wellington area continue on a slow and steady path.  Values are 2.6% above this time last year with a 0.6% growth in the last 3 months. Wellington City, Hutt City and Upper Hutt have all picked up slightly, each around 2.6-2.8% up on last year.  Porirua still remains the area with the highest increase, with values up 3.6% annually.
QV Valuer Kerry Buckeridge said "The market continues to show modest improvements even though sales appear to be down.  This is generally due to a lack of listings as opposed to a lack of demand.  We have seen some well presented, completely renovated and low maintenance homes that are close to the city achieving sales prices far beyond what was expected.  There also appears to be good interest in the higher end of the market, around the $1-1.5 million mark."
Christchurch and Dunedin
Christchurch values have continued to rise, and with a 10.4% increase over the past year is only a little behind Auckland. Values in Selwyn have increased 10.6% over the past year, slightly more than Christchurch, although over the past three months the rate has been slower than Christchurch. Values have slowed their increase considerably over the past year to be only 5.7% up.
QV Valuer Daryl Taggart said "Values in Christchurch continue to rise as we see more hype around the property market in the city particularly.  This is also translating to more investors showing interest in the market."
"Whereas outlying areas, such as Waimakariri and Selwyn, were growing much faster than Christchurch itself, but in recent months the reverse seems to be occurring.  Sales in Waimakariri have levelled out, although more land being developed in Selwyn could see some extra interest there.
Dunedin has remained steady, with a 0.4% increase over the past three months.  Values are 4% above last year.
QV Valuer Tim Gibson said "After what has been a promising first half of the year, property values have stabilised this month.  However, there is still good demand for properties in the lower to mid price bracket with multi-offers prevalent."
Provincial centres
The provincial centres are seeing some gains, with previously slow or declining areas now picking up.  This is seen in areas such as Gisborne, which has increased 2% over the past three months, and Whangerei, which has increased 2.5%.  In the North Island, areas like Taupo, Bay of Plenty and Rotorua have seen slight declines over the past three months, but in the South Island it is mainly only around Gore and Invercargill where we have seen decrease in values.