RBNZ 'seriously considering' use of new tools on overheating housing market; suggests financial risks may be greater now than in pre-GFC housing boom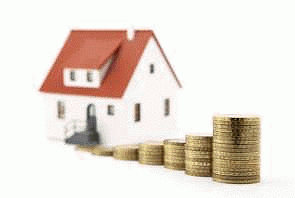 The Reserve Bank says the risks to the financial system from the current overheating house market may be actually greater than those posed by the pre-global financial crisis housing boom.
Deputy Governor Grant Spencer said the RBNZ was 'seriously considering' the use of macro-prudential tools to help moderate house price inflation pressures. See here for our articles on macro-prudential tools.
"In the pre-GFC housing boom, with hindsight and with the macro-prudential framework we now have, we would most likely have applied macro-prudential instruments with the aim of reducing systemic risk," Spencer said in a speech today to Business New Zealand.
"In the current situation, with house prices and household debt ratios starting from much higher levels, and with interest rates at historically low levels, the risks to financial stability may well be greater," he said.
Spencer said that of the four macro-prudential tools available, the loan-to-value-ratio (LVR) instrument "is the one with the best scope to dampen the current strong demand for housing, as well as reducing the risk to bank balance sheets".
Earlier the RBNZ had appeared not to favour using controls on high LVRs. However, in a recent speech RBNZ Governor Graeme Wheeler strongly hinted that the bank might after all look to apply such limits. The language from the RBNZ has gradually got stronger on the subject since. But to this point the bank has stopped short of saying when such controls might be introduced. And Spencer's speech today gave no greater clues.
Macro-prudential policy is intended to be used as needed, to reduce significant but transitory risks affecting the broad financial system.
Spencer said that in the central bank's view the strength of housing and credit demand in New Zealand was not being fully reflected in the aggregate credit data.
"Total outstanding mortgage credit growth is increasing but still at lower rates – of around 5% to 6% per annum – than in the previous boom," he said.
"However these growth rates are net of debt repayments, which have been significantly higher in the years since the GFC.
"New mortgage approvals and loans have been growing at a faster rate and are now comparable with the pre-GFC peak levels.
"The value of house sales is now also near the 2006-07 peak levels," Spencer said.
These trends would not be of real concern If house prices and debt were rising from depressed levels, he said.
"However the current house price and debt trends are on top of already high base levels – both by historical and international standards."
He said New Zealand had the fifth-highest house price overvaluation, relative to incomes, in the OECD.
"The further house prices are stretched, the more likely it is we will see a disruptive downward correction at some point in the future.
"While the banks' balance sheets are currently in good shape with strong capital and liquidity buffers, such a correction could be very damaging if combined with a serious economic or financial shock to New Zealand.
"With some slack still in the economy, housing cannot yet be described as a threat to overall inflation. Higher interest rates are not the right policy response at this time," Spencer said.
While limited house supply is at the heart of the problem, strong demand supported by easy credit is underpinning the rapid escalation of house prices, Spencer said.
"The new macro-prudential policy framework has been developed to address just this kind of macro-financial imbalance. The Reserve Bank is therefore seriously considering the use of macro-prudential policy," he said.
The four potential macro-prudential instruments included in a Memorandum of Understanding between the Reserve Bank and the Minister of Finance all work in quite different ways to reduce financial system risk.
"While we believe that LVR restrictions could have significant benefits in terms of reducing systemic risk in the housing market, they are not a panacea.
We know that LVR restrictions could introduce market distortions. However, we need to assess inefficiencies against the potentially significant economic and financial damage that could result from a housing boom that ends in a severe housing downturn.
"While macro-prudential policy measures might make credit less accessible for a period, they should help to make house prices more affordable in the longer term," Spencer said.