Auckland Council's quarterly economic review sees the rising housing market as a catalyst for growth across many economic sectors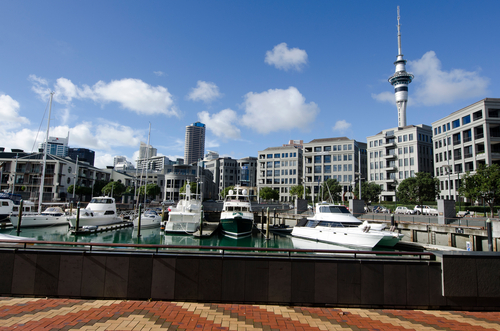 Strong house price growth across the Auckland region will boost other parts of the region's economy including construction, finance and real estate industries, according to the Auckland Council's latest "Auckland Economic Quarterly" release.
Commenting on the region's economic performance in the first quarter of the year, the council's chief economist Geoff Cooper, said the Auckland economy was now showing signs of a more sustained and broad-based recovery.

He said that 17 out of 20 sectors recording gains in the quarter. Auckland grew at a rate of 3.2% in the year to March; along with Christchurch, these two cities are underpinning growth across the country.
Cooper said activity in Auckland's construction, finance and property sectors will likely spill over into other parts of the region's economy, and with time, other areas of New Zealand.

"Auckland house prices continue their upward march, which is buoying consumer confidence and further stimulating demand."
"We're already seeing a pick-up in activity across the finance, property and real estate and construction services sectors. As building work gathers pace, it will act as a catalyst for growth in various downstream sectors, particularly domestic manufacturing and retail."
Signs that migration is rebounding, amid the slowing Australian economy, were likely to support house prices in the medium term, Cooper said. 
Latest Real Estate Institute figures for June released last week showed that Auckland's house price inflation is now running at an annual rate of almost 20%. The Reserve Bank is concerned about the possible impact on financial stability of the rising housing market, particularly in Auckland and is talking up its prospects of introducing "speed limits" on high loan-to-value bank lending.
Cooper said that although the economy was carrying "considerable spare capacity" that would provide room for Auckland's housing upswing, it may yet be "dampened" by the RBNZ.
"Auckland's median house price increased by 12.5% over the last 12 months [to March], underpinned by the combination of strong demand, cheap credit and limited supply," he said.
"The Reserve Bank has strongly signalled its intent to use new policy tools to influence demand, reflecting a concern about the risks associated with a build-up of household debt off the back of historically low interest rates." 
Cooper said 4764 residential building consents were lodged with Auckland Council in the 12 months ended March 31 this year. While that was down from the 10-year average of 6631, it was up from the year-earlier figure of 3976.
"This represents the early stages of a construction upswing in Auckland, which will need to continue before house prices ease."

Cooper said the Auckland Housing Accord recently agreed between the council and Government, which is targeting 39,000 new houses in three years would be "challenging" for the construction industry, particularly given the simultaneous rebuild effort in Christchurch.
He said Auckland's consumers were among the most optimistic in New Zealand, spurred on by activity in the housing market. Westpac McDermott Miller reported a consumer confidence score of 119.0 for Auckland, well ahead of the national average of 110.8, and up 13.7 per cent from the first quarter of last year. Retail sales rose 1.1% from the final three months of 2012, and new car registrations increased again to just shy of the 10-year average.

However, lack of job growth continued to weigh on Auckland's recovery as unemployment remained high at 7.3%. But with business employment intentions in positive territory and economic activity looking more sustained, job seekers had more reason for optimism in the year ahead.