National housing inventory recovers a little in July but asking prices hit record highs, according to Realestate.co.nz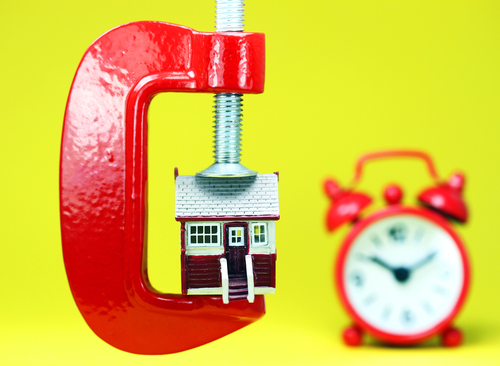 The inventory of unsold houses has recovered slightly from the six year-lows seen a month ago, but asking prices have reached record highs, according to Realestate.co.nz.
According to data released today by Realestate.co.nz in the NZ Property Report inventory nationwide, measured by equivalent weeks of sales left on the market, is now 26.7 weeks, which is up from the six-year low of 24.9 weeks reported in June.
A shortage of available housing listings has been putting heat into the housing market, particularly in Auckland.
And while the numbers of available houses have increased in the past month, so has the asking price, which is up to a record NZ$465,361 more than $10,000 higher than the previous record set in May this year, and up 8% on the same time last year. The prices are calculated as a seasonally-adjusted 80% truncated mean.
The new high of NZ$639,685 in Auckland represents a 1.3% increase on it's previous high, also in May. While in Canterbury and the West Coast new highs were set at $422,043 and $318,816 respectively.
Realestate.co.nz describes itself as the country's most comprehensive property listing website, profiling listings of licensed real estate agents with more than 110,000 listings covering residential, commercial, business as well as farms for sale.
Marketing Manager of Realestate.co.nz Paul McKenzie said that the record asking price figure is substantial, even when considering the market is in upward trend.
"Asking prices are in a growth curve, but a NZ$10,000 increase on the previous high is significant. That's an 8% increase on July 2012; to put that in context, the last time we saw a record monthly high in asking price in May, it amounted to a 4% increase on the previous year."
McKenzie said it was the strongest July for monthly listings since 2010.
"This is the first time since 2009 that we've seen new listing numbers higher in July than June, ordinarily we'd expect to see them start pick up around September. I expect to see new listings continue to rise in the coming months, with this corresponding in an ease in inventory levels."
ASB economist Christina Leung said the 8.1% increase in listings in July showed there were signs that the stronger house prices were starting to encourage sellers to put their houses on the market.
"However, this increase was not enough to keep up with increasing demand," she said.
"The housing market remains very tight, despite some improvement in new house listings as stronger house prices start to encourage sellers to put their houses on the market.
"The RBNZ has shown increasing concern at the rising housing market pressures, and in the July OCR Review explicitly linked the inflation effects of stronger housing market and construction to the timing of OCR increases," she said.
There had also been increased focus on high loan-to-value lending, and the RBNZ was due to respond to its early June consultation paper on 'speed limits' for high-LVR mortgages.
"In the consultation paper the RBNZ said it aimed to update the relevant banking supervision documents by mid-July, a timeframe that has passed. It is possible the RBNZ has found the practicalities of implementation to be more complex than envisaged, resulting in a delayed response to the consultation. However, we do not expect the measures, if and when implemented, to have much impact on the housing market. We continue to expect the RBNZ will first lift the OCR in March 2014," Leung said.