Kiwibank says it has the scale to manage risk itself as it starts self insuring low equity mortgages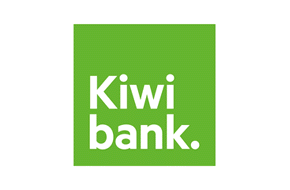 By Gareth Vaughan
State owned Kiwibank will self insure new high loan-to-value ratio (LVR) home loans as Australia's QBE Insurance stops underwriting new lenders' mortgage insurance (LMI) in New Zealand.
A Kiwibank spokesman told interest.co.nz although QBE was no longer accepting new LMI cover, it was continuing existing insurance coverage.
Any insurance of Kiwibank's high LVR home loans would now be undertaken by Kiwibank itself.
"QBE leaving New Zealand does mean we will self-insure.
But the key point is that our principles of lending are not changing," the spokesman said.
"It made sense to manage risk through external insurance as we've been building our business. But we have the scale these days to manage our risk ourselves."
He acknowledged there was some extra cost for the bank by self-insuring, but said there was also a benefit from no longer outsourcing risk.
"We believe we've done a great job of managing risk by making servicing decisions rather than equity decisions. So don't expect our fundamental (lending) appetite to alter with QBE leaving," the Kiwibank spokesman added.
As of March 31 Kiwibank's residential mortgage book stood at $12.236 billion. Of this $2.334 billion, or 19%, was mortgages with LVRs above 80%.
And of those $500 million worth were Welcome Home Loans insured through Housing New Zealand. In its last General Disclosure Statement Kiwibank says it uses LMI on selected loans.
A spokeswoman for QBE told interest.co.nz that due to diminishing demand for LMI in New Zealand, the insurer has "reluctantly decided" to cease underwriting LMI in New Zealand from August 31.
"QBE LMI will continue to honour existing policies: there will be no change to QBE LMI's portfolio management functions," the QBE spokeswoman said.
Genworth, another LMI underwriter, stopped insuring new home loans in New Zealand on September 30, 2011. However, Genworth still has LMI on a portfolio of New Zealand loans.
QBE stopping underwriting LMI in New Zealand doesn't impact the country's big four banks. Asked about it an ANZ spokesman said his bank "does not require LMI, so this has no impact on us."
A Westpac spokesman said his bank withdrew from LMI in 2006 and has a low equity margin to compensate for the additional risk. And a BNZ spokeswoman said her bank self insures so QBE's pull out won't affect BNZ. ASB's yet to respond to a request for comment.
See full details on the major banks' low equity margins here.
This article was first published in our email for paid subscribers. See here for more details and to subscribe.