RBNZ points out its new tools could be used for 'targeted interventions' such as on housing investors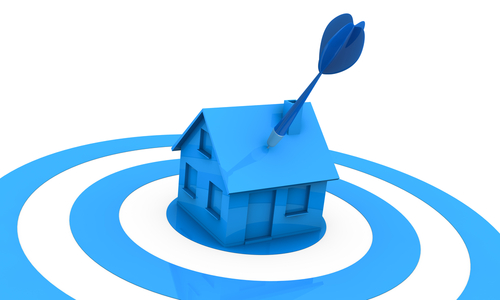 The Reserve Bank is floating the idea of using its so-called macro-prudential tools to target housing investors.
The direct suggestion of doing this comes in an article in the latest Reserve Bank of New Zealand Bulletin by Lamorna Rogers, an advisor on macro-financial stability at the Reserve Bank. This comes hot on the heels of a Reserve Bank consultation paper issued last Friday, which raised the prospect of changing the treatment by banks, under capital adequacy rules, of various types of loans.
In the consultation paper the Reserve Bank suggested if the borrower is dependent on the income generated by the residential property dwellings to make principal and interest repayments, then the loan would be treated as a business rather than a residential mortgage loan.
Another option it floated is setting a limit on the number of dwellings that can be included in a residential mortgage loan. Under this option, if there are more than four dwellings used as security by the borrower, then the loan exposure(s) is business rather than a residential mortgage.
Such moves would mean the banks having to hold more capital against these loans, with banks' potentially passing on their increased costs to customers and/or possibly doing less of this type of lending. Also see David Hargreaves' commentary here.
One of the four macro-prudential tools in the Reserve Bank's arsenal, following a memorandum of understanding with Finance Minister Bill English in May, is the ability to adjust sectoral capital requirements, or increase the amount of capital banks hold against loans to specific sectors where the Reserve Bank sees sector-specific risks.
In her Bulletin article Rogers writes that the Reserve Bank's recent decision to impose loan-to-value ratio (LVR) restrictions on residential mortgage lending was driven by risks surrounding  the housing market, and the likely greater effectiveness of LVR restrictions in dampening housing demand than other instruments.
"Instrument selection feeds into and overlaps with the implementation of the macro-prudential instrument(s). For example, it might be decided to target the intervention to reduce welfare costs, assuming it was still possible to meet a minimum effectiveness threshold. An example would be targeting housing investors," Rogers suggests.
"The Reserve Bank is improving its capacity to undertake targeted interventions. For example, new data collections are being put in place, which will provide breakdowns of housing lending by categories such as investors, first home buyers and businesses."