Government and Auckland Council announce 10 'special housing areas' with over 5000 housing sites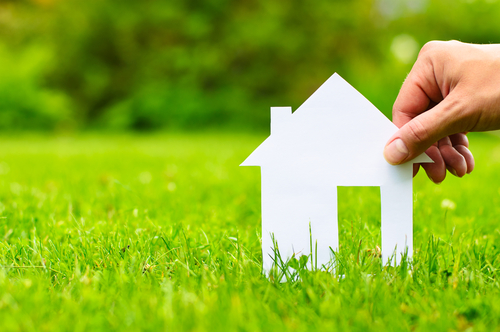 By David Hargreaves
The Government and Auckland Council have announced plans to fast-track developments in Auckland that could accommodate over 5000 houses.
The announcement made in Huapai, West Auckland, by Housing Minister Nick Smith and Auckland Mayor Len Brown named 10 "special housing areas" under the recently agreed Auckland Housing Accord, signed by the Government and the council.
Smith has therefore lived up to a promise he made recently that there would be sites for over 5000 houses made available before Christmas. Today he was promising even more housing areas would be announced before Christmas.
The announcement of the 10 new areas comes on a day that latest QV figures show average house prices in the Auckland region have now surged to $662,976 and that prices are up some 13.6% in the region over the past 12 months.
Auckland has a perceived shortage of about 30,000 houses, which is seen as a significant factor in the rising house prices.
The accord targets the building of 39,000 additional houses in the Auckland region over a three-year period.
The target is seen as a tough one, given that Auckland has only rarely seen as many as 12,000 houses built in a year (in the early 2000s), while in recent years only around 4000 a year have been built - though this year the figure's on track to be around 6000.
However, the council has rolled its sleeves up, with the creation of a special housing project office, and is moving at pace to free up the land.
Including the Weymouth, South Auckland development that was announced as the first special housing area last week, over 5800 sites have been announced as part of the housing accord scheme.
It is not clear from today's announcement how many of the areas announced today were already in train for developments prior to the signing of the accord, though at least some of the projected developments - like Weymouth - have been on the drawing board for some time.
The special housing areas named today are principally in the west and south of Auckland.
The biggest, covering 70.6 hectares and a potential 2000 dwellings is at Huapai, while there's also a 1000 dwelling site near Wesley College, Pukekohe.
This is the full list of the designated special housing areas so far:
1.      Addison (Takanini, South Auckland) – 32 hectares 500 dwellings/sites

2.      Alexander Crescent (Otara) – 8 hectares 148 dwellings/sites

3.      Anselmi Ridge (Pukekohe) – 6.7 hectares 64 dwellings/sites

4.      Flat Bush B8B (East Tamaki) - 37.8 hectares 275 dwellings/sites

5.      Flat Bush School Road (East Tamaki) – 7 hectares 300 dwellings/sites

6.      Hobsonville Point (Catalina Precinct) and Marine Industry Precinct – 28.5 hectares 1000 dwellings/sites

7.      Huapai Triangle – 70.6 hectares 2000 dwellings/sites

8.      McWhirter Block (near Westgate shopping centre)  – 10.1 hectares 166 dwellings/sites

9.      Orakei – Ngati Whatua (near Bastion Point) – 0.8 hectares 75 dwellings/sites

10.  Wesley College (Pukekohe) – 296 hectares 1000 dwellings/sites

11.  Weymouth – 15.9 hectares 280 dwellings/sites.
Smith said the special housing areas had been recommended by Auckland Council and provisionally approved by Cabinet. They take legal effect once formally approved by the Governor-General by Order in Council, expected before the end of October.
Applications for subdivisions will then be able to be considered by Council under the fast-tracked mechanisms in the Housing Accords and Special Housing Areas legislation, which requires approvals within six months for greenfield developments, compared with the current average of three years, and three months for brownfield developments, compared with the current average of one year.
Affordable range
"There will be requirements across the Special Housing Areas for a proportion of the completed homes to be in the more affordable range," Smith said.
"This will vary from 100% in some areas like Weymouth to a smaller proportion in others. The details of these requirements will be resolved with the processing of qualifying developments, as provided for under the Auckland Housing Accord.
"Alongside freeing up land supply, we need to constrain the impact of development contributions on section prices, get better value for building materials, make efficiency improvements in building consents, and improve productivity in the construction industry. The Government is also helping Auckland home buyers by expanding the Welcome Home Loans and KiwiSaver First Home Deposit Subsidy schemes.
'Real momentum'
"This is the start of getting real momentum into Auckland's residential construction following the enactment of the Housing Accords and Special Housing Areas legislation on September 16 and the adoption of the Auckland Accord on 3 October. I commend Auckland Council for the work they've put into bringing these first 11 Special Housing Areas forward. My expectation is to have many more approved by Christmas."
Mayor Brown said the announcement was the "first step" in a partnership with the Government that would deliver more affordable homes across Auckland in the next three years.
"We will be setting affordability criteria of up to 10 per cent minimum for each of the SHAs announced today, but I'm actively encouraging developers to deliver even more than that where possible."
'Won't solve all the problems'
Brown said the accord could not and would not solve Auckland's housing supply problem, as this needed to come from a range of factors, including monetary policy and market conditions.
"But it provides an opportunity to bring forward projects that may have otherwise sat on the backburner - and in particular to secure more affordable homes for Auckland families.
"Today is just the start and I'm very encouraged by early discussions with developers. I want to congratulate Housing Minister Nick Smith for the way he has worked with us to tackle the one of Auckland's biggest challenges."
 For more information and maps of the SHAs announced today, go to http://www.aucklandcouncil.govt.nz/EN/ratesbuildingproperty/housingsupply/Pages/specialhousingareas.aspx