ASB's measure of Canterbury's post-earthquake economy suggests activity is flattening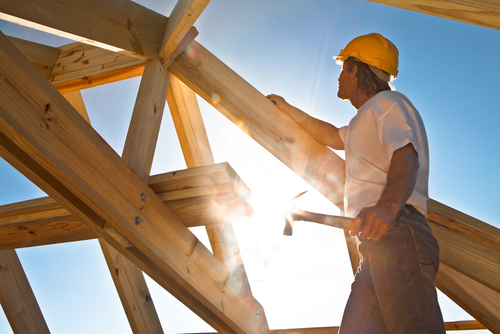 ASB's measure of Canterbury's post-earthquake economic recovery is showing indications of a stalling in momentum for the region.
ASB chief economist Nick Tuffley said the bank's 'Cantometer' index measuring how the region is recovering and rebuilding from the earthquakes, remained steady again in October, sitting at 1 (zero marks the level of activity prior to the earthquakes).
"After experiencing rapid improvement since late last year, the Cantometer index has remained flat over the past three months," he said.
"Indicators suggest activity continues at a high level, but the pace of growth appears to have eased. This may indicate bottle necks are starting to emerge in the Canterbury rebuild process."
The results back up growing evidence elsewhere that activity might be, if not stalling the flattening, in Canterbury - noticeably from the last NZIER quarterly survey of business opinion. NZIER principal economist Shamubeel Eaqub said at the time that "this is just a warning sign there's something going on with the Canterbury rebuild that's not quite right".
Tuffley said growth in building consents in Canterbury appeared to have "stalled" after lifting strongly over the past year.
"The recent trend in building consents suggests construction activity will soon start to level off, although at high levels." 
Tuffley said the recent results from Canterbury raised a question: "Are the flat results due to a temporary lull in activity before the upward trend resumes, or a larger issue where bottle necks may be starting to impact?
"...We assume further lifts in consent issuance from here, but if the upward trend does not resume soon a closer look at capacity constraints and reducing bottle necks in the region may be needed."
Further housing construction was required to alleviate housing shortages in Canterbury, he said.
"Housing data continues to indicate the housing market is supply-constrained with low levels of new listings constraining the level of turnover. Adding to the squeeze, the net migration influx will continue to exacerbate current housing shortages."
Canterbury consumer confidence was also somewhat soft over the September quarter, lacking the usual seasonal increase, Tuffley said.
"The result was surprising and suggests spending growth may remain flat heading into the second half of 2013."
Tuffley did, however, expect further growth in retail spending over the coming year.
"Continued population growth and a lift in incomes will continue to underpin stronger retail demand."
The Cantometer is designed to summarise activity in Canterbury. The study takes a range of publicly available regional economic data, which are standardised and aggregated into a summary measure. The index has been rebased to zero in June 2010 (the end of the quarter immediately preceding the first earthquake) such that a positive number represents activity being above pre-earthquake levels.