Govt proposes lower import tariffs on building materials and fewer anti-dumping duties in effort to cut house building costs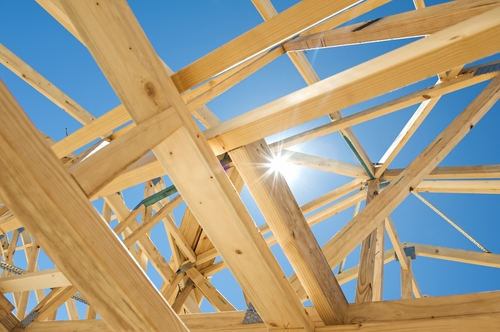 Housing Minister Nick Smith and Commerce Minister Craig Foss have announced proposals to change anti-dumping duties and reduce tariff concessions to reduce the cost of imported building materials and lower the cost of house building.
The Government's also taking steps to avoid "industry capture" of a key organisation involved construction-related research and building materials product appraisal.
The proposals came in an options paper produced by the Ministry for Business, Innovation and Employment (MBIE) in response to the Productivity Commission's inquiry into housing affordability. Submissions are sought on the proposals by December 18.
"Building materials costs are too high and can be as much as 30 per cent more in New Zealand than in Australia according to the Productivity Commission. The industry needs a shake-up through increased competition and greater transparency to ensure kiwi families can get access to more fairly priced building materials and homes," Smith said.
"Our market study has flushed out some very real issues in the building materials industry. I worry that high duties on some imported building products, combined with limited competition in New Zealand is allowing excessive margins by building product manufacturers. I also have concerns over a lack of transparency for consumers over what benefits builders are getting from using certain products," Smith said.
The options paper comes after the Commerce Commission announced inquiries into Fletcher Building's dominance of the plasterboard market and potentially anti-competitive practices in Auckland's timber supplies market, which is dominated by Fletcher Building and Carter Holt Harvey.
Foss says the options paper was the second round of consultation for this study, with an Issues Paper released in May.
"This paper identifies a range of barriers that could impact competition and productivity in the residential construction sector. The barriers appear to lead to a bias towards the continued use of 'tried and true' brands, products, methods, and systems. This impedes the ability of new firms to enter the market and of existing firms to innovate," Foss said.
Smith said bringing down the cost of building materials was an important part of the Government's work to improve housing affordability.
"We are taking action on a range of fronts including freeing up land supply, reforming the RMA, reigning in council development charges, keeping interest rates lower for longer, investing in skills and productivity, and supporting first home buyers through changes to Welcome Home Loans and the KiwiSaver First Home Deposit Subsidy," Smith said.
The options paper describes the barriers to competitive and productive outcomes in the residential construction sector as identified through the previous consultation on the Residential Construction Sector Market Study: Issues Paper. It presents a suite of potential options to reduce or remove the barriers
Through this consultation, the Ministry of Business, Innovation and Employment (MBIE) is seeking further evidence of the barriers as well as feedback on the benefits and costs of the options identified. This feedback will inform decisions on which options to implement.
In the paper there are 11 specific "issues" identified and 24 suggested "options" are given. Below is the summary of these issues and options as presented in the paper, along with any existing work that is already being done in a given area.
The discussion paper says that many of the barriers that have been identified "arise in part because of liability concerns".
"Understanding risk aversion and liability will therefore be crucial to overcoming the barriers to competition and productivity.
"Liability in and of itself is not a problem, but a balance needs to be struck between ensuring parties are liable, where appropriate, but not hamstrung by liability fears (whether founded or not)."
The paper says that recent experiences with leaky buildings, including the liability of most parts of the sector, have undermined trust and confidence within the sector.
"This drives the industry structure and creates coordination and transactional inefficiencies. It leads to risk aversion and, in this way, hinders innovation or change within the sector."
The paper says that responses to the issues paper produced earlier in the year also raised the importance of understanding what is driving demand in the residential construction sector.
"A common theme raised in submissions is that competition and productivity are hindered by the lack of demand for new and innovative materials, and for new and more efficient ways of constructing homes. To the extent that this is the case, supply-side fixes will have a limited impact.
"This paper therefore includes options to help reduce any underlying demand-side barriers – such as a lack of transparency and information – that are impeding demand for innovative products or more efficient service delivery."
Here is the summary of issues and options identified in the paper:
Issues and options around the regulatory framework:
ISSUE: COMPLEXITY AND INACCESSIBILITY OF ALTERNATIVE SOLUTIONS: The complexity of the product assurance system for demonstrating Building Code compliance may act as a barrier to new products or systems getting to market. There are also concerns that decision making processes and risk aversion in relation to product assurance may reinforce the position of incumbents in the industry.
Option: Sector education about product assurance
Option: Greater specificity of what is needed for 'lower level' product assurance
Option: Promote better transparency by Certification providers
Option: Reform of BRANZ governance
ISSUE: SPECIFICATION BY BRAND: Specification by designers of particular brands of product in designs acts as a barrier to later substitution of equivalent products that might be cheaper or more effective. This reinforces the use of "tried and true" products.
Option: Prevent specification of "no substitutes"
Option: Require specification by performance
ISSUE: RISK AVERSE BEHAVIOUR: Risk averse behaviour underlies decisions about consenting. Moreover, liability risks throughout the industry incentivise conservatism and this may act as a barrier to getting products accepted for use (or selected for use in the first instance).
Existing Work: Law Commission review of joint and several liability
Option: Recognise manufacturer warranties in liability and consenting
ISSUE: LIMITED AVAILABILITY OF ACCEPTABLE SOLUTIONS: Acceptable Solutions are 'deemed to comply' with the Building Code. They often rely on citation of complex technical Verification Methods, which are not always available in relation to innovative new materials or processes or new market entrants. This could act as a barrier to entry.
Option: Further government funding of development of Acceptable Solutions
ISSUE: INEFFICIENT AND INCONSISTENT CONSENTING BEHAVIOUR: Slow and unpredictable consenting procedures across BCAs introduce delays to construction and make it difficult to plan construction projects. This particularly affects larger builders looking to realise economies of scale through improved planning and management.
Existing Work: National Online Consenting
Option: Residential risk-based consenting
Competition impact of strategic conduct in construction markets
ISSUE: LACK OF TRANSPARENCY OF STRATEGIC PRACTICES: Strategic practices such as the provision of rebates or targeted discounts have the potential to constrain access to distribution channels for building materials. The lack of transparency around their use also means that benefits that result from them are less likely to be passed to end consumers.
Option: Require disclosure of financial and other benefits
Option: Industry self-regulation to achieve disclosure
Option: Targeted advocacy of the Commerce Act
ISSUE: STRATEGIC PRACTICES INTRODUCING INEFFICIENCY: Practices within the market, such as cover pricing can have negative impacts on competition. Some strategic practices are also inefficient, and result in higher prices than optimal competition would.
Option: Government procurement as best practice
Option: Government procurement to influence market behaviour
Import Barriers
ISSUE: ANTI-DUMPING DUTIES: Anti-dumping duties imposed on certain imported building products effectively serve to set a minimum price for imports, impeding import competition on price, thereby allowing domestic manufacturers to maintain higher domestic prices.
Option: Bounded public interest test
Option: Allow for consideration of government policy statement
Option: Limit continuation of anti-dumping duties
ISSUE: TARIFFS: Tariffs remain on some imported building materials. Although Free Trade Agreements mean that in reality most products are imported without any tariff, there is still some restriction on the ability of imported materials to compete.
Option: Tariff concessions on key construction materials
Industry Fragmentation, Innovation, and Productivity
ISSUE: LIMITED INTRODUCTION AND DIFFUSION OF INNOVATIVE PRODUCTS: The residential construction sector is characterised by the limited introduction of innovative products to the market, and slow diffusion once introduced. This impedes its ability to realise continuous efficiency gains and input price reductions.
Existing Work: Productivity Partnership building systems workstream
Existing Work: Building and Construction Industry Research Strategy
Option: Social housing as "proof of concept"
Option: Innovation network
Option: Criteria to promote innovation through BRANZ use of Building Research Levy
Option: Targeted education
ISSUE: INEFFICIENT CONSTRUCTION MANAGEMENT PRACTISES A lack of specific project management and business skills within the industry prevents the realisation of efficiency gains, and consequent price reductions, on building sites.
Existing Work: Productivity Partnership skills workstream
Option: Industry education programme
Option: Licensed Building Practitioner requirements