Govt announces another 11 special housing areas to potentially produce a further 9500 houses in Auckland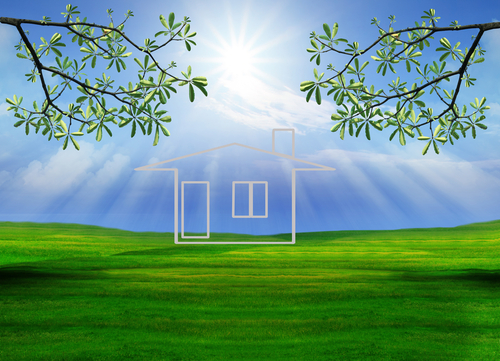 Housing Minister Nick Smith and Auckland Mayor Len Brown have unveiled the second batch of 11 "special housing areas" (SHAs) for the region, offering a potential of 9500 new homes.
Added to the earlier announced SHAs (with a potential of up to 6000 homes/sections), it means that 15,500 potential new housing developments have been identified. A further major announcement of SHAs is expected by March of next year.
Under the terms of the Auckland Housing Accord approved between the Government and the Auckland Council, a total of 39,000 new homes are targeted over the next three years.
This is in response to a shortage of houses earlier identified by the council as potentially being as many as 30,000 - although that estimate was made before new census figures showing that the Auckland population has not grown as much as earlier estimated in the past seven years.
Smith said that "real momentum" was being built towards increasing the supply of housing in Auckland. 
Brown said evidence was being seen of the progress possible when Government and the Auckland Council worked together to "solve Auckland's housing challenges".
The "second tranche" of SHAs included high quality-urban developments, as well as new greenfields projects, "that offer the kind of affordable housing choices Aucklanders need", Brown said.
The locations for the 11 Special Housing Areas are:
Belmont, Pukekohe, 720+ homes, 90 hectares
Clinker Place and Thom Street, New Lynn, 780+ homes, 13.7 hectares
George Terrace, Onehunga, 50+ homes, 2.4 hectares
Hingaia, 2500 homes+, 478 hectares
Khyber Pass Road, Newmarket, 50+ homes, 0.4 hectares
Lake Pupuke Drive, Takapuna, 70+ homes, 0.7 hectares
Northern Tāmaki, Tāmaki, 1800+ homes, 204 hectares
Royal Road, Massey, 108+ homes, 10.3 hectares
Scott Point, Hobsonville, 2592+ homes, 283 hectares
Silverdale, 876 homes, 91 hectares
Trent Street, Avondale, 29 homes, 0.9 hectares
Click here for the full detail as per Auckland Council's website on each of the SHAs and also for a link to the maps of each area on the council website.
Smith said the second batch of SHAs included many larger developments as well as more urban intensification projects.
"The proposal for Scott Point brings the remainder of Hobsonville Peninsula into a Special Housing Area and the SHA for Northern Tāmaki will enable the Tāmaki regeneration project to take shape," he said.
From this Friday applications for subdivisions will be able to be considered by the Auckland Council under the fast-tracked law, which requires approvals within six months for greenfield developments (compared with the current average of three years) and three months for brownfield developments (compared to the current average of one year).
"There is a power of work to be done to bring these thousands of new homes to market," Smith said.
"The subdivisions and houses will need to be designed, consented, and built. The big gain with the declaration of these special housing areas is that the land zoning that would have historically taken years has been done in a few weeks.
"Alongside freeing up land supply, the Government is passing a law to rein in council development charges, proposing to introduce more transparency and competition into the building materials market, investing in skills and productivity in the construction sector, and supporting first home buyers by expanding the Welcome Home Loans and KiwiSaver First Home Deposit Subsidy schemes.
"I am encouraged by the significant increase in new house construction in Auckland through 2013 but this will need to be stepped up further in 2014. The Government and Auckland Council are working much more closely together to facilitate this growth. My ambition is to deliver a third significant batch of Special Housing Areas around March next year," Smith said.