BNZ's Tony Alexander sees a 'clear risk' that Australian-style curbs on offshore house buyers would not 'mute' the worsening situation in Auckland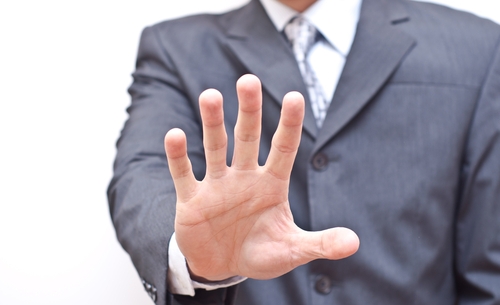 Employing Australian-style rules to block offshore buyers from snapping up New Zealand homes will now "not be enough" to prevent a "deterioration" in Auckland's housing situation, according to BNZ chief economist Tony Alexander.
This represents something of a change – or at least development - of view for Alexander, who has previously been a strong proponent of New Zealand adopting similar rules to Australia. The Aussie rules don't allow overseas-based people to buy existing homes, but they can buy new ones.
The Labour Party is proposing something similar for New Zealand, but the Government is rejecting the idea outright. And with feverish anecdotal tales telling of widespread investment, particularly in Auckland, by overseas based buyers the whole issue of foreign ownership seems likely to be strongly featured in this year's election campaign.
But in his latest Weekly Overview, Alexander pointed out that significant numbers of new houses – in Australia – and also in London, were being bought by overseas buyers and were then, certainly in the case of London, often left empty.
He said there was now therefore a "clear risk" that simply adopting Australian-style measures – blocking the buying of existing homes - would not be enough to "mute" the worsening accommodation problem in Auckland.
He does not, however, go so far as to say what he would now suggest should be done about the perceived problem.
"What matters for us is that the wave of investor preference for residential property over other assets seems not to be abating and with household incomes rising in China we can expect continued growth in offshore buying of NZ property.
"This will push prices up…"
Alexander said that in London one-third to three-quarters of sales of newly built higher-priced dwellings "look like they go to foreigners".
"Many if not most of these dwellings sit empty for much of their time – sometimes years – because the offshore buyers are investors simply looking for a piece of action in a real estate market which held up well during and immediately after the GFC, has powered ahead recently, and in which dwelling supply is constrained. Some want simply to get some of their funds out of their home countries," he said.
In New Zealand and especially Auckland we would have "nowhere near such a high proportion of sales to foreigners", but in Australia the data show 11% of new builds are sold offshore.
Alexander conceded he had previously advocated that this country "mitigate the effect of this unrestricted foreign buying of our houses and apartments on prices and societal cohesion by adopting Australia's legislation".
But there were concerns that the Australian system was not working or not being enforced and that "not only will prices continue to be pushed higher in main cities but that locals will find accommodation harder and harder to find simply because builders are very busy putting up complexes for foreigners (Chinese largely) which will never, or only rarely, be occupied".
"Given these concerns, which have prompted a new government investigation into the matter, and given the London situation of building new houses for non-Brits, the clear risk is that simply adopting Australia's legislation would not be enough to mute the worsening accommodation problem in Auckland.
"That is, just because consent numbers are rising does not mean that effective, utilised, housing stock, is growing at the same pace.
"If houses are built or bought and sit empty then no-one bar the builders and previous owners moving out of the area win.
"Heading into the election National have no policy of restricting foreign home purchases. Labour and NZ First (and I think the Greens) advocate adopting Australia's policy.
"But what I wish to point out in this week's commentary is that what Labour propose will still not be enough to prevent a deterioration in Auckland's housing situation given rising foreign incomes and desire to purchase here combined with the increased marketing of NZ properties to Chinese buyers in particular by NZ real estate agents."
On TV3's The Nation programme over the weekend Finance Minister Bill English again strongly rejected the idea of curbs on offshore-based house buyers, saying "we certainly wouldn't go there", while admitting that he had been briefed on the possibility by Treasury last July.
"... I mean, it's feasible to do it right, in the sense that it's technically possible. The question is whether in the long run, it's desirable that we ban anyone from outside New Zealand from being able to buy things in New Zealand. We don't believe that it is desirable."
Asked whether the Government should look at a type of register that records facts about foreign buyers, non-resident buyers in the residential market, English said: "We'll we're not looking at it because we don't intend to ban foreign buyers and we don't intend to ban foreign buyers because we don't think they're a significant influence on the market..." though there were always anecdotes, he said.
On the question of whether a register would settle the issue once and for all: "Yes, no, well you know, it will show that there are two or three houses in every hundred being bought  by Chinese residents, so what do you do about that? And our answer would be 'that's not a big problem'," English said.