Amy Adams slams Auckland Unitary Plan as insufficient to meet housing demand and likely to worsen affordability; Labour says Govt in 'panic mode'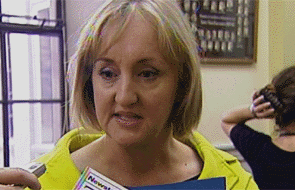 By Bernard Hickey
Environment Minister Amy Adams has lodged a 10 page submission with the Auckland Council that slams its Auckland Unitary Plan as too complex, costly and inflexible to solve Auckland's housing shortages.
Adams said her officials' analysis of the Auckland Unitary Plan (AUP) had found the plan's development controls and zoning did not provide enough capacity for housing developments to meet projected population growth and would therefore worsen affordability in New Zealand's biggest and most economically important city.
"Development controls and other rules in the Proposed AUP are overly complex and constraining. In particular, the increased requirement for consent applications to be notified from that provided by the earlier draft AUP, means the consenting process will be more costly, inflexible and uncertain than necessary or desirable," Adams said.
Sustainable building and inclusionary zoning controls, along with less flexible development controls, created barriers to "market provision" of large scale and/or medium density housing, she said.
Auckland Council had to make hard decisions to meet the long-term planning needs of the Auckland region and had to balance those needs against those of specific communities and interests, she said.
"The Proposed AUP does not provide the needed long-term residential development capacity to meet projected population growth, and to the extent that it does not, house prices will become even more unaffordable," she said.
'Lower house price multiples needed'
The plan's complicated policies and rules would create high transaction costs, barriers to investment and investment uncertainty, she said.
Adams pointed out house price inflation was a key concern for the Government because of its wider implications for financial stability and the balance between the tradables and non-tradables sectors.
"A gradual and sustained decline in house prices relative to incomes would be desirable for the wellbeing of all New Zealanders, as would more moderate house price cycles," she said.
"Lower house prices would improve affordability for both owner-occupiers and renters, (and) would allow room for saving to flow to other investment."
Adams pointed  out that, unlike in the 2002-07 boom, the rise in house prices in the last 18 months was localised to Christchurch and Auckland. Median prices in Auckland had risen at the same rate as it they had done between 2002 and 2007, she said.
Auckland's population had risen 8.5% to 1.416 million from 2006 to 2013 and was projected to grow to 2 million by 2031 as Auckland absorbed 60% of New Zealand's overall population growth.
'Only half what's needed'
"Constraints on housing supply mean that this growth is resulting in rising house prices," she said.
Adams said there was unlikely to be an easing of this pressure on supply and house prices unless the Unitary Plan enabled more housing developments on greenfields land and through greater density in existing neighbourhoods.
She acknowledged the proposed plan was better than the current situation, but said she was concerned it fell short of its own "strategic housing supply objectives."
Adams said the Councils own modelling and that of independent forecasters had shown there was a large gap between the AUP's existing development capacity and the likely needs of a growing population.
She said some estimates had put the gap at half of the required demand.
"In some market attractive areas, where the development sector would be expected to respond to rising land values with more intensive (ie efficient) development, rules are especially constraining, and in some cases represent a down-zoning from existing plans," she said.
Adams called for the plans rules to be adjusted to provide for the housing demand.
"Failure to do so would have far-reaching economic and social consequences for Auckland and New Zealand," she said.
Labour says Government in 'panic mode'
Labour Housing Spokesman Phil Twyford said the submission showed the Government was in panic mode and he called on the Government to use the existing Resource Management Act to issue a National Policy Statement on affordable housing in Auckland.
"The Government doesn't need to write a submission to the Council or fight a war of words with Auckland Mayor Len Brown. It can simply issue a National Policy Statement (NPS) on affordable housing. That is how the Resource Management Act (RMA) is supposed to work." Twyford said.
"If the Government writes an NPS with directive language, it will compel Auckland Council to deliver a plan and make consenting decisions that meet the objective of supplying affordable housing. The Government doesn't need to micro-manage the Unitary Plan from Wellington or have poor old Amy Adams sit up late at night writing submissions to Auckland Council's planning committee," Twyford said.
"It should just use the RMA as it was intended. "The next Labour-led Government will publish a National Policy Statement under the RMA on affordable housing – as well as build 100,000 affordable starter homes, tax speculators, and reform monetary policy to deliver lower interest rates."