Asking prices for homes hit an all time high in June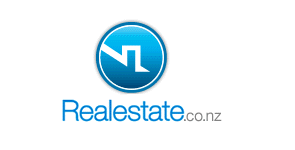 Record asking prices for homes in Auckland suggest it's still a sellers market, with new listings declining.
The latest figures from property website realestate.co.nz show the average asking price for Auckland  properties listed for sale on the website in June hit an all time high of $732,240, well ahead of the previous record of $685,426 set in April.
The record asking price in Auckland also helped drive the national average asking price up to an all time high of $490,550.
As well as facing higher asking prices, hopeful buyers will also likely have less to choose from, with just 8,524 homes being newly listed for sale on the website in June, 20% less than in May and 6.1% down on June last year.
"The high asking prices in Auckland in particular suggest that home sellers are confident they will get their price," Realestate.co.nz marketing manager Paul McKenzie said.
"A factor in this may be the low overall supply of homes." 
Wellington's average asking price of $454,358 was up from last month but not as high as its record set in March.
In Canterbury the asking price was $443,730, compared with the record of $449,000 set in January.
Regional average asking prices in June and the percentage change since June 2013:
| | | |
| --- | --- | --- |
|   | Asking price | Annual change |
|   | (average) |   |
| Northland | $474,738 | +17.2% |
| Auckland | $732,240 | +6.9% |
| Coromandel | $442,228 | -1.1% |
| Waikato | $387,827 | +3.7% |
| Bay of Plenty | $432,208 | +1.1% |
| Gisborne | $283,767 | -6.5% |
| Hawke's Bay  | $331,299 | -12.4% |
| Central North Island | $344,451 | +0.3% |
| Taranaki | $322,389 | -1.7% |
| Manawatu/Wanganui | $272,250 | -7.8% |
| Wairarapa |  $286,642 | +10.4% |
| Wellington | $454,388 | +0.1% |
| Nelson | $446,554 | +1.9% |
| Marlborough | $368,581 | -22.8% |
| Canterbury | $443,730 | +0.2% |
| West Coast | $274,135 | -0.6% |
| Otago | $282,183 | -5.2% |
| Southland | $235,915 | -2.1% |
| Central Otago/Lakes | $669,486 | +10.5% |