Barfoot & Thompson says Auckland house prices were steady in July but the market could be affected by the lead up to the election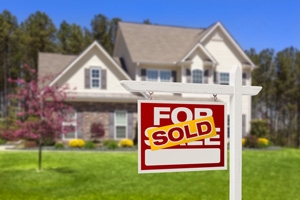 Auckland house prices were steady in July, according to the region's largest real estate agency Barfoot & Thompson.
The average price of homes sold by Barfoot in June was $719,312, which was under 1% higher than June's average price of $714,054, and $6,396 below the all time high of $725,708 achieved in March.
July sales volumes were down 150, or 13%, at 983 from 1,133 in July 2013, and down 54, or 5%, from 1,037 in June this year..
The July median price was $645,000, which was up $18,500, or 3%, from June 2014, and was $60,000, or 10%, higher than July 2013.
"Prices at present are best described as steady," Barfoot managing director Peter Thompson said.
"In April and May they edged down, and while they recovered some lost ground in June and again in July, prices have certainly not returned to those being achieved in March."
A feature of the market was the number of high end properties being sold.
"A stand out feature of July's trading was that we sold 169 homes for in excess of $1 million, which represents nearly one house in every six sold," Thompson said.
"Sales of homes in this price segment are currently running 28.7% ahead of where they were last year," he said.
At the lower priced end of the market, 29.4% of sales were for less than $500,000.
The agency reported that a shortage of new listings was once again becoming a feature of the market.
Thompson said the agency had 3,273 properties listed for sale at the end of July, the lowest number for seven months, with 1,396 new listings during July.
"We normally see new listings increase during August as vendors prepare to take advantage of the increase in sales activity as spring approaches.
"However, with a general election in September, the potential exists that trading in August may not follow the normal pattern as the market awaits the election outcome," he said.
Westpac's chief economist Dominick Stephens said the figures pointed to a sagging Auckland market.
"The supply of new listings to market continued to fall, but the paucity of sales was such that the availability of stock on the market rose slightly," Stephens said.
"There are now 3.6 months' worth of sales available on the market. This is low by historical standard, but is higher than a year ago, when there were just 2.7 months' supply on the market.
"This data points towards a steadily sagging Auckland housing market, contradicting evidence of a modest recovery we had detected elsewhere."