Barfoot's median selling price dropped by $15,000 in August as the market goes into wait and see mode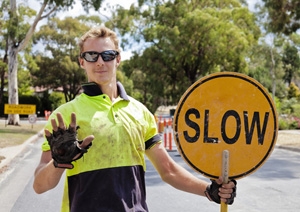 The average selling price of homes sold by Barfoot & Thompson dropped $7,544, or 1%, $711,768 in August from July, but was still well up on the August 2013 average of $647,647.
The median selling price declined $15,000, or 2.3%, to $630,000 in August from $645,000 in July.
The real estate agency, which is by far the biggest in the Auckland residential property market, sold 909 homes in August. This was down 74, or 7.5%, from 983 in July.
The number of homes sold has fallen for each of the last three months.
There was also a sharp drop in the number of new listings the agency received, with 1,129 new homes being signed up in July, which leaving aside new listing for December when they traditionally slow to a trickle, was the lowest number of new listings in any month since January 2012.
That brought the total number of properties available for sale through the agency to 3,226,  the lowest number since December last year.
August's average selling price was 1.9% below the all time high of 725,708 hit in March.
Barfoots sold 149 properties for more than $1 million in August, compared with 169 in July.
Barfoot & Thompson managing director Peter Thompson said the market had fallen into a wait and see mode as the country headed towards this month's  general election.
"With new listings for the month at 1,129, a decline of 19.1% on those for July, August was a quiet month in terms of activity," he said.
"It means the normal lift in market activity we see with the approach of spring is still some weeks off."
However he was optimistic about the prospect of a lift in the market later in the year.
"Certainty will return post the election and the final three months of the year are likely to see some greater activity than normal as the regular five month spring/summer pre-Christmas season is compressed into three months of trading," he said.