ASB Housing Confidence Survey shows people expect prices to keep rising and it's not a good time to buy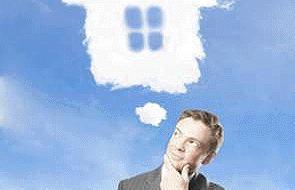 People think house prices will keep rising but aren't so sure that it's a good time to buy, according to the latest ASB Housing Confidence Survey.
The survey for the three months to October, found a net 48% of respondents throughout the country think house prices will increase in the next 12 months.
That's a similar figure to the last three surveys but down from the elevated levels of late 2013, when a net 63% of respondents expected house prices to rise.
However price growth expectations are higher in Auckland and Christchurch, with 56% of Aucklanders and 51% of Cantabrians believing that house prices will keep rising.
Even more people in the survey believed interest rates would rise within the next 12 months, with a net 55% of people throughout the country believing they would go up.
The expectation of higher interest rates was strongest in Canterbury, where a net 62% believed they would rise.
Pessimists outnumbered optimists on the question of whether it is a good time to buy, with a net 8% of respondents thinking now is a bad time to buy, down from a net 11% in the last survey.
"Rising mortgage interest rates, expensive housing and lending restrictions have all been contributing to a mood of pessimism in recent surveys," ASB chief economist Nick Tuffley said.
"Some of these pressures may start to ease soon, which may start driving more positive sentiment about buying a house.
"For example, the RBNZ [Reserve Bank]  has moved to the sidelines for a while, so potential buyers are likely to be less worried about imminent interest rate rises."
However Tuffley doesn't see much relief for buyers on the price front.
"Housing supply shortages and population growth are not expected to ease much over the coming year in the two main centres [Auckland and Christchurch], so it's likely price expectations and actual house prices will continue to remain high there," he said.
"Outside of these two centres, the housing markets have not been as tight, so price gains have typically been more modest.
"In all regions, we expect that price expectations and actual price growth are past their peak."
----------------------------------------------------------------------------------------------------------------------------------------

Our new free Property email newsletter brings you all the stories about residential and commercial property and the forces that move these huge markets. Sign up here.
To subscribe to our Property newsletter, enter your email address here. It's free.