Housing NZ on track to build 2,000 new homes by end of 2015; says not capital constrained; able to raise funds by selling land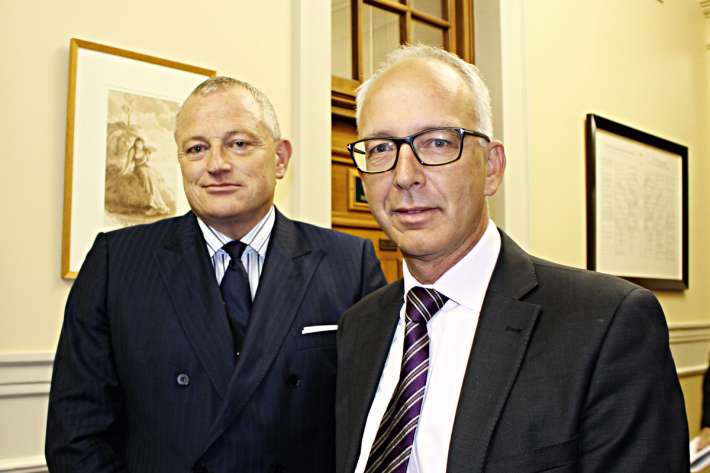 By Lynn Grieveson
Housing New Zealand says it has all the money it needs for its planned building programme, largely because it will create a "revenue stream" by selling surplus land in traditionally low-density Auckland suburbs.
Housing NZ chief executive Glen Sowry and chairman Allan Freeth appeared before parliament's Social Services select committee on Wednesday.
Sowry said that, after a slow start, the corporation was on track to meet its target (set in 2013) of 2,000 new homes by the end of 2015.
Virtually all of these will be redevelopment projects, where larger homes on substantial plots of land are replaced by multiple units. Sowry said Housing NZ's asset management strategy was "predicated entirely" on its "huge potential" to "more intelligently and efficiently use that land."
Asked by Labour's housing spokesman Phil Twyford how many homes it could build with NZ$500 million (roughly the amount Housing NZ has paid to the government in dividends in the past six years), Sowry said money was not the issue.
"Cash is not the problem for us," he said.
"We have sufficient capital on our balance sheet to be able to support those developments and, as we look to the future and the next few years, we have sufficient capital to be able to fulfil our asset development plans - so our challenge in terms of building as many houses as we'd like to, or that everyone would like to see built, has not been due to capital constraint, it has been about getting resource and capability into the organisation with our partners to be able to build at the scale we need to."
Freeth described the corporation's building plan (of up to 1,500 new homes in a year) as "world class", but shared Sowry's frustration with the long "gestation period" for each development project.
"If the board okays a development today, of the 14 to 16 months it takes to deliver, at least two-thirds or more will be without a builder on site. In terms of consenting, it's a long lead time, and it's frustrating," Freeth said.
Freeing up capacity for the Auckland market
Speaking to reporters later, Sowry gave an example of the corporation's plans to release land onto the market for residential developments in areas where it has traditionally had high concentrations of properties, such as Tamaki in Auckland.
"If, for example, we have 20 houses today on 20 contiguous sites and say those sites could yield 50 to 60 houses through redesign and redevelopment, Housing NZ would likely keep at least the same number of social houses within that redevelopment but the incremental land that would be created can be sold into the market with development partners for affordable housing and market housing," Sowry said.
"So that's going to create a whole lot more capacity in the Auckland market over and above what we need, so that will enable us to maintain the footprint we have in terms of the number of houses but also create extra capacity for the market", he said.
"I can't give you an exact dollar number because that will evolve over time, but that is absolutely part of the funding strategy. If we just spent millions and millions of dollars every year on building new houses and we weren't creating revenue streams from unlocking and divesting surplus land then the money would run out a great deal quicker. That is clearly part of our funding stream."
Long term view not clear
Despite the building programme, the government has said the number of Housing NZ properties will drop from 68,000 to 60,000 over the next three years.  Sowry described the programme as a "reshaping" of the housing stock. But he could not shed light on any longer-term plan the government might have for Housing New Zealand.
Asked by Twyford how many properties Housing New Zealand projected it would have in ten years time, Sowry said: "There's different numbers being bandied around by various people but, ultimately, until we get clear direction from shareholding ministers and the government as to what those numbers are, we are focusing on what we know today - which is that, in three years, the plan is that we will have around 60,000 properties, a 1,000 to 2,000 reduction in the next year or so. That's what we are planning towards."
In a statement later, Twyford said Housing NZ had been "left in the dark" by the government and "does not know the most basic things about its future stock levels."

"There are so many unknowns in the Government's sell-off plans. With a planned 'strategic review' of Housing NZ later this year, the corporation is probably wondering if National is going to do away with it altogether, " Twyford said.
"The policy is so shambolic and so full of holes that the $18 billion government entity is left rudderless."