A luxury apartment overlooking the harbour sells for less than a quarter of its purchase price as Scene One faces weathertightness issues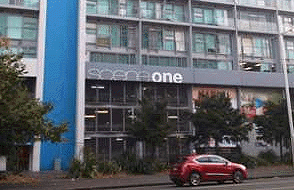 A luxury apartment overlooking the Waitemata Harbour sold for less than a quarter of its 2005 purchase price yesterday as weathertightness issues cause a dramatic loss of value in yet another Auckland apartment block.
The apartment was in the prominent Scene One apartment building located at the start of Beach Rd in Auckland's CBD.
The north facing apartment had spectacular views across the harbour to Devonport, three bedrooms, two bathrooms, two car parks and was rented at $800 a week.
According to QV.co.nz it was originally purchased for $700,400 in 2005, but when it was put up for auction by Ray White City Apartments yesterday it sold under the hammer just $160,000.
Scene One was built in 2004 and the apartments in it were sold at inflated prices that made insufficient allowance for the fact that the apartments were on leasehold titles.
The fact that the apartments in the building are leasehold would make it likely that they would sell for much less than original purchase price when they came up for resale, but now that the building has been identified as having weathertightness issues as well, the effect on prices appears to have been catastrophic.
That fact does not appear to have been lost on existing owners of apartments in the building, because although the one that sold yesterday fetched $160,000, during the auction it was declared to be "on the market" when the auctioneer received a bid of $132,000, meaning the owner would have been prepared to sell at that price.
Another even more spectacular Scene One apartment, with four bedrooms, two bathrooms, four car parks and a huge double sized balcony overlooking the harbour, which according to QV.co.nz was purchased for $857,500 in 2005, was passed in at the same auction with a highest bid of $230,000.
It wasn't a good day for leasehold apartments, with a 58 square metre, one bedroom waterfront apartment in the Princes Wharf complex also failing to sell.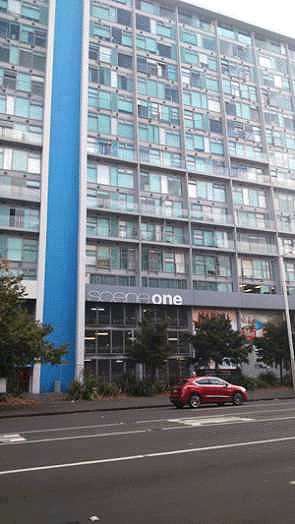 According to QV.co.nz it had been purchased for $223,000 in 2007, but at yesterday's auction it attracted a top bid from the floor of just $61,000, which the auctioneer refused to accept, instead making an $80,000 bid on behalf of the vendor. But when there were no further bids it was passed in for sale by negotiation.
At the same auction, a 40 square metre, two bedroom unit in the 96 On Symonds building sold under the hammer for $210,000 and a 43 square metre one bedroom unit with good city and harbour views in the Regatta Court building on Nelson St, was passed in after receiving a single bid of $375,000.
Scene One is the latest in a string of otherwise high quality apartment buildings that were previously thought to have been sound, to have recently been found to have weathertightness issues, suggesting the leaky building crisis is far from over.
Two other high profile buildings recently identified as needing extensive remediation work to repair water penetration issues are the historic Heritage Farmers building on the corner of Wyndham and Hobson streets and the Scotia Tower apartment block overlooking Myers Park.
----------------------------------------------------------------------------------------------------------------------------------------

Our free Property email newsletter brings you all the stories about residential and commercial property and the forces that move these huge markets. Sign up here.
To subscribe to our Property newsletter, enter your email address here. It's free.
----------------------------------------------------------------------------------------------------------------------------------------