Harcourts had its best month in a decade in the Waikato/Bay of Plenty last month, Auckland and South Island also strong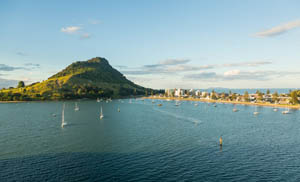 Residential property sales in the Waikato, Bay of Plenty and Coromandel districts were the hot spots for the country's largest real estate agency last month.
Harcourts said the number of homes it sold in its central North Island sales region in February was the highest it has been for a decade.
It sold 460 homes in the region last month which was 34.9% increase on February last year.
There was also a surge of new listings in the region, with Harcourts adding 600 new properties to its books in February, up 32.9% on February last year.
The market was also buoyant for the agency in the Auckland/Northland market where February's sales were up 6.8% on February last year and in the South Island (excluding Christchurch) where sales were up 11.9% on a year ago.
Both of those regions also recorded strong gains (20%+) in the number of listings, as vendors looked to get their properties on to the market and sold before the onset of winter.
In the Wellington region the number of homes sold in February was up 4.9% compared with a year earlier and in Christchurch the number of sales declined by 3.4% compared with a year earlier.
"Inventory [in Christchurch] sits at 25.7% above last year's levels, a continuation of the trend we've seen since mid-last year," Harcourts market report said.
"There were 7308 new dwellings consented in Christchurch in 2014 so we expect the trend for a greater level of stock to continue into 2015.
"Written sales were down 3.5% on last year; evidence that with more property to choose from buyers are not rushing into purchases."
To read Harcourts full market report click on this link.
  --------------------------------------------------------------------------------------------------------------------------------------

Our free Property email newsletter brings you all the stories about residential and commercial property and the forces that move these huge markets. Sign up here.
To subscribe to our Property newsletter, enter your email address here. It's free.
----------------------------------------------------------------------------------------------------------------------------------------