The leaky home/leaky building crisis appears far from over as new cases continue emerging and affected owners still battle for solutions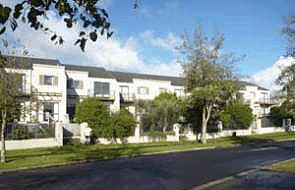 By Jenée Tibshraeny
The leaky home and leaky building era is far from over.
As builders, local councils, property owners and building materials manufacturers continue to fob off responsibility for the crisis, new cases are still coming out of the woodwork.
So far this year, for example, interest.co.nz has reported on emerging leaky issues in Auckland at the Heritage Hotel, the Scene One apartment complex, and the Scotia Tower.
At the same time the Government's Financial Assistance Package (FAP) for leaky home owners has turned out to be a flop for the affected home owners.
Touted five years ago as likely to help tens of thousands of home owners and cost taxpayers around $1 billion, the Government now expects it to cost taxpayers just $112 million with a fraction of the initially estimated home owners assisted.
Against this backdrop a massive reconstruction programme is underway in Christchurch following the earthquakes there, and the race is on to build homes in Auckland to catch up with demand and slow down stubbornly high house price inflation.
Against this backdrop Home Owners and Buyers Association of New Zealand (HOBANZ) president, John Gray, says the youngest leaky home he's aware of is still in construction.
"The thought of the leaky home problem being a distant memory, insofar as new builds are concerned, is just a fallacy", he says.
"We are still seeing some of the repeated behaviours of building practitioners, which compromise the performance and integrity of these homes.
"And this is at a time when building activity is at a very low ebb. Once the heat goes on again, we're just going to see a repeat of what we saw in the 90s – unskilled, unsupervised workers, building houses in breach of the law and getting away with it."
Gray says a builder has recently spoken to him about how a developer, tendering a large housing complex, said he was only interested in builders who would charge $1480 per square metre. Unable to do the job for less than $1800-$2000 per square metre, the builder walked away from deal.
Gray believes, "That developer will get some schmuck who comes along with a building company – a paper company worth $100 – who will build that and cut every corner in the book to make it work."
But what about the regulators? Have they not responded to the crisis by toughening the rules?
A partner at Grimshaw and Co, a law firm that's represented over 5000 leaky home clients, says the Building Code is toothless and in need of some wholesale amendments.
Paul Grimshaw says, "The Building Code really doesn't say anything. Or put more eloquently, it's proscriptive, rather than prescriptive.
"All it says is, you can build a house and the structure must last for 50 years, and the cladding must last for 15 years… I think there needs to be far more instruction to builders and council about how to build a safe and dry home."
Grimshaw says inferior building practices were used as recently as 2005, where leaky homes were fixed simply by putting new cladding over old cladding.
Grimshaw and Co has just wrapped up a six-week High Court trial on the issue. Auckland lawyer, Adina Thron, is also launching a plaster cladding law suit on behalf building owners.
The Ministry of Business Innovation and Employment (MBIE) confirms, "The Building Code does not prescribe how work should be done but states, in general terms, how the completed building must perform in its intended use".
The Code was reviewed in 2004, and in mid-2008 the Government agreed to implement recommendations in a staged approach. Housing Minister, Nick Smith, says the Government doesn't have direct plans to further amend the code.
HOBANZ's John Gray says local council inspectors are also not meeting high enough standards during the leaky building repairs process.
"We are seeing some issues with the way in which the council inspectors are handling the assessment of the state of the timber in order to determine what has to be removed and what can stay.
"By bitter experience some owners have ended up with decayed timber being left in situ, only to find that it has continued to deteriorate over the ensuing years.
"The council and council inspectors who are charged with this responsibility are indemnified – so it is all care and absolutely no responsibility."
What are the options available to leaky building owners seeking restitution ?
A government commissioned report by PwC in 2009 estimated there were up to 89,000 leaky homes in New Zealand.
There are three things owners of these building can do to try and cover repair costs.
One, take the matter to the Weathertight Homes Tribunal; two, apply for the Government's FAP; three, litigation.
Few are going down the FAP route. As at the end of February, 979 of the 1,217 applications made for a FAP since it was established in 2011, were approved. Repairs have only been completed to 700 of the 2,937 households these claims relate to.
Meanwhile, MBIE says 1138 claims have been filed with the weathertighhtness tribunal since it was established in 2007. Of these, 670 have achieved a resolution through mediation, 178 were resolved through adjudication, 188 were closed for other reasons, and 102 are still with the tribunal.
Financial assistance from the Government more of a gesture than a help
Grimshaw says most owners opt for litigation to recover their costs, as the FAP is a toothless scheme that doesn't leave you with a decent payout.
It also only covers weathertight, not structural defects.
The Government and your local council each pay 25% of the repair cost and you pay the remaining 50%. However, if your council didn't sign off on the building work, or has chosen not to participate in the FAP, you will need to agree to pay 75% of the costs to get payments under the scheme.
Grimshaw says those who've had their buildings signed off by their council, may be able to recover the full cost from the council.
"So why would anyone take 25% from the council, when they could get 100% from the council?" he says.
Furthermore he says the size of your FAP is based on Government estimations of the repair cost, which is often around 20% less than the actual cost.
Both Grimshaw and Gray agree a large portion of leaky home owners are also left out of the scheme as their dwelling has to have been built in the 10 years immediately before they lodge your claim to be eligible.
Gray argues the timeframe should to be extended so the owners of properties built in the 90s can be eligible.
"The FAP is very much a token gesture, and whilst we've made the best of it for those owners we've been assisting, it's been a very torturous path, and we're still not convinced repairs managed under the FAP are going to be durable", he says.
"The Government has made no effort to campaign to encourage owners to apply for Weathertight Homes Resolution Service assessment in the first place. A considerable number of people who are coming to us have fallen off the 10-year cliff, insofar as the limitation to bringing a claim."
Housing Minister, Nick Smith, says the Government won't extend that timeframe, as builders are only required to keep their records for 10 years, so this too will have to be pushed out if the FAP timeframe was to be extended.
He says, "After a person has completed building a home you do need to put some limit on when a person can be held liable for any deficiencies for the building of that home.
"I think 10 years is a sufficient period for any defects in construction work to be brought to light.
"The most important thing we need to do is better communicate, to the sector and to home owners, the nature of the 10-year limitation, so that a prudent home owner will get an inspection before that period runs out, particularly if there's any suspicion that home may not have been built to full standard."
Another potential barrier to receiving the FAP is the fact that you have to show that you have the money to pay your share of the repair cost.
The major banks operating in New Zealand have agreed to assist those receiving the package by signing up to a loss sharing agreement.
The Bankers Association says this means banks and the Government will bear the risk in case a home owner defaults on the loan they take out to contribute to the FAP.
Gray reckons loans from government would also be useful.
Should ratepayers have to pay the price for deficient building inspectors?
Local Government New Zealand (LGNZ) chief executive, Malcolm Alexander, says the FAP acknowledges that fault lies in the broader building management system including construction, product and design particularly where design features are not suitable for the NZ climate.
"However, it is important to note that LGNZ and local authorities have advocated for proportionate liability, which would see local authorities paying for costs only where they are responsible, as against the current regime where they may pay the plaintiff's entire loss and then have to recover these costs from other parties. Sometimes these parties are no longer solvent.
"Typically local authorities' adjudicated costs are 20% to 30%, but they often pay up to 45% – a big impost on councils and their communities.
"As an example, in the 2012-22 long term plans this equated in dollar terms to projected costs of $470 million for Auckland Council and community, $7.5 million for Thames Coromandel District Council (with a ratepayer base of approximately 25,000) and Tauranga City Council, $2.5 million."
Using the resources available
Fernhill Body Corporate has come through a leaky home fiasco without forking out for most the repairs itself.
Chairperson Mike Fox says its two blocks of flats, each consisting of eight units in Oteha Valley, Auckland, were found to be leaky in 2008.
After going through arbitration with the developer, builder, cladding and roofing companies through the Weathertight Homes Tribunal, it managed to get the group to pay 25% of repair costs.
The unit owners also paid 25% of the cost, and the FAP the remaining 50%.
Fox says assistance from HOBANZ (formerly known as Lighthouse) through the process was crucial. He says endeavouring to get the FAP was time consuming and highly technical.