Barfoot & Thompson's median selling price has increased by $133,950 in the last year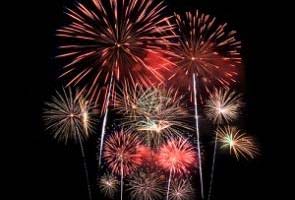 The average price of homes sold by Auckland's largest real estate agency surged past $800,000 for the first time last month.
Barfoot & Thompson's average selling price was $804,282 in April, an all time high and well up on the average price of $776,729 achieved in March.
That means Barfoot's average selling price in April increased 3.5% in a single month and has increased by $95,679 (13.5%) since April last year when it was $708,603.
The median selling price increased at an even faster rate. 
It was $753,500 in April, up 6% compared with the March median of $711,000, and up a whopping $133,950, or 21.6%, compared to April last year when it was $619,550.
That means Barfoot's median selling price has increased by $133,950 in the 12 months to April.
Barfoot & Thompson chief executive Wendy Alexander said although the increases were significant, they were not extraordinary and suggested that prices could fall back over winter.
"They are similar to the levels of increases experienced over the last two years," she said.
"More top end properties are sold in the summer/autumn months than in the second half of the year, and this results in the average price easing back after strong starts to the year.
"Demand for properties remained rock solid in April and is reflected in the prices buyers were prepared to pay," she said.
The company sold 1070 homes in April, its highest number in the month of April for more than a decade.
It also added 1580 new listings to its books which was broadly in line with the 1630 new listings in April last year and the 1532 new listing in April 2013.
However lack of choice may once again be becoming an issue for buyers, because the total number of properties listed for sale on Barfoot's books at the end of April, was 3151, compared to 3347 in March and 3623 in April last year.
The company sold 314 properties for more than $1 million in April, its second best month ever for million dollar-plus sales.
But it only sold 157 homes for less than $500,000, which means it sold exactly twice as many homes above the million dollar mark as it did for under half a million.
In a Quickview newsletter about Barfoot's April figures, ASB senior economist Chris Tennent-Brown said the Auckland housing market remained very supply constrained while demand was very high.
"Accordingly, we expect continued strong upward pressure on Auckland house prices," he said. 
---------------------------------------------------------------------------------------------------------------------------------------

Our free Property email newsletter brings you all the stories about residential and commercial property and the forces that move these huge markets. Sign up here.
To subscribe to our Property newsletter, enter your email address here. It's free.
----------------------------------------------------------------------------------------------------------------------------------------