Smith announces 10-20 year delay to rules on assessing and fixing quake-prone buidings; Expected cost almost halved to NZ$777 mln; Auckland, Dunedin big winners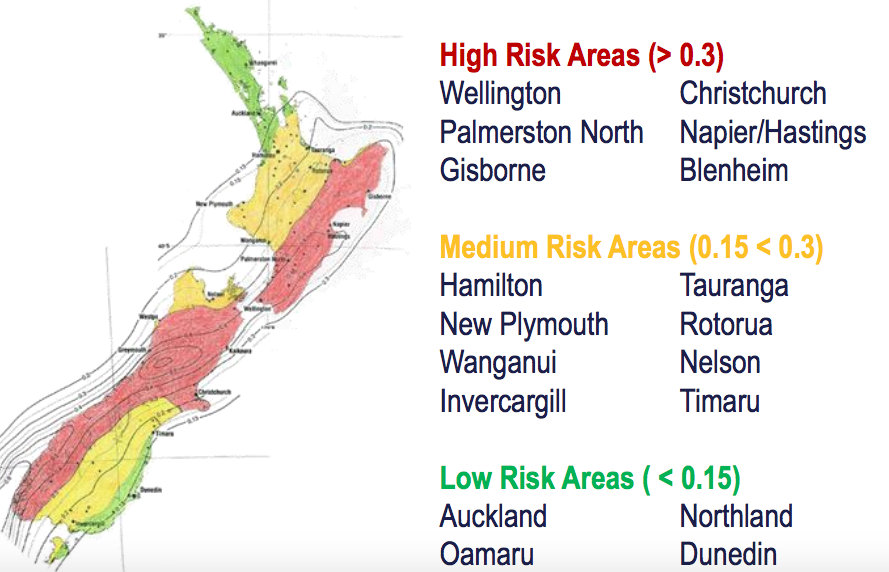 By Bernard Hickey
Building and Housing Minister Nick Smith has announced major changes to the Government's rules for assessing and repairing earthquake prone buildings that will slash the number of buildings to be assessed from 500,000 to 30,000.
The changes will cut the estimated earthquake assessment and repair bill to NZ$777 million from NZ$1.36 billion and means some provincial cities such as Dunedin and Whangarei, and Auckland in particular, will have 15 years to assess the risk and 35 years to make repairs, which is up to 20 years longer than originally proposed.
Other areas will get an extra 10 years and a whole range of buildings and structures will be exempted from the rules.
Smith detailed the changes in a speech to the National Party's Mainland regional conference in Ashburton on Sunday, including the announcement of three different zones of earthquake risks with different timetables for assessment and repair. Previously, the proposal was for a blanket rule of five years to assess and 15 years to strengthen.
The highest risk zone includes Wellington, Palmerston North, Gisborne, Blenheim, Christchurch and Napier/Hastings, which will have five years to assess and 15 years to strengthen. The medium risk zone includes Hamilton, New Plymouth, Wanganui, Invercargill, Nelson and Timaru, which will have 10 years to assess and 25 years to strengthen. The lowest risk zone includes Whangarei, Auckland and Dunedin, which will have 15 years to assess and 35 years to repair.
Here's the the full revised timetable for assessment and repair and a map showing the three different risk zones.
The new policy also excludes farm buildings, retaining walls, fences, monuments, wharves, bridges, tunnels and storage tanks from the rules. Listed Heritage buildings will also have a 10 year extension.
Smith said the Select Committee considering the bill would report back in July for passage later in the year. Andrew Little signalled his initial approval for the changes.
"We cannot completely eliminate the risk to life, nor save every heritage building, nor avoid a bill for hundreds of millions in upgrading," Smith said.
"This is the most comprehensive policy of any seismically active country for dealing with older buildings and strikes the right balance between safety, cost, heritage and practicality," he said.
'Massive victory'
The Property Council described the announcement as a "massive victory."
"The exponential costs of earthquake strengthening work can have devastating effects on smaller communities in particular, who simply cannot afford to carry out the work, leading to derelict buildings and capital flight from regions," CEO Connal Townsend said.
Local Government New Zealand (LGNZ) also welcomed the announcement of a more targeted regime instead of a 'one-size-fits-all' approach.
"LGNZ has been advocating strongly for a risk-based approach that takes into account wider social and economic impacts alongside life safety," LGNZ President Lawrence Yule said.
"However, the financial challenge of upgrading heritage buildings continues to be a challenging issue which requires further consideration and LGNZ looks forward to working with Government to refine the detail around these policies."