English says hopes final Unitary Plan will allow Auckland to meet its housing growth needs from both greenfields and densification on brownfields land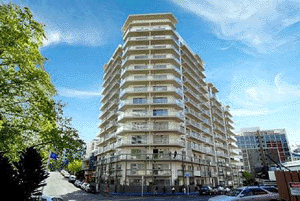 By Bernard Hickey
Finance and Housing NZ Minister Bill English has pointed to the Auckland Council's Unitary Plan as crucial in any attempts to bridge a housing demand-supply imbalance that the Productivity Commission has estimated could reach 60,000 by 2020.
English told reporters that Aucklanders opposed to densification of housing on brownfields land would have to take into account the national interest of increasing supply in Auckland. The Reserve Bank has warned of the risks to financial stability from Auckland's housing boom and English has previously said housing supply shortages in Auckland were factors worsening inequality and creating child poverty.
"The next step there is around the Auckland unitary plan," English said when asked if the Government was doing enough to deal with the projected shortage of 60,000 homes.
"Auckland city have done their own projections of demand and they are now trying to get the plan through that will enable the supply to meet that demand," he said.
"So roughly Auckland unitary plan allocates I think 30%or 40% of the growth to greenfields and 60% or 70% of the growth to brownfields, but that requires reasonably liberal rules about densification in the city and that's been controversial," he said.
"As that plan is finalised it's pretty important that it's a plan that will allow the supply of enough houses to meet that demand. If it doesn't that's an issue we will have to grapple with It's pretty important that they are able to show there will be supply to meet their own predictions of demand."
English did not comment on the 60,000 shortfall forecast, but earlier Housing and Building Minister Nick Smith said MBIE's own estimates were not as pessimistic as the Productivity Commission.
Asked about what he would say to Parnell residents who opposed densification, he said: "They are just part of the local discussion about it, but we have a national interest in a successful outcome of those discussions - that is, that Auckland City allows enough new housing to meet pretty strong demand."