Key, English defend possibility that Queensland-based housing charity could buy quarter of state houses up for sale; Labour, NZ First say move 'desperate' and social housing reforms now a 'farce'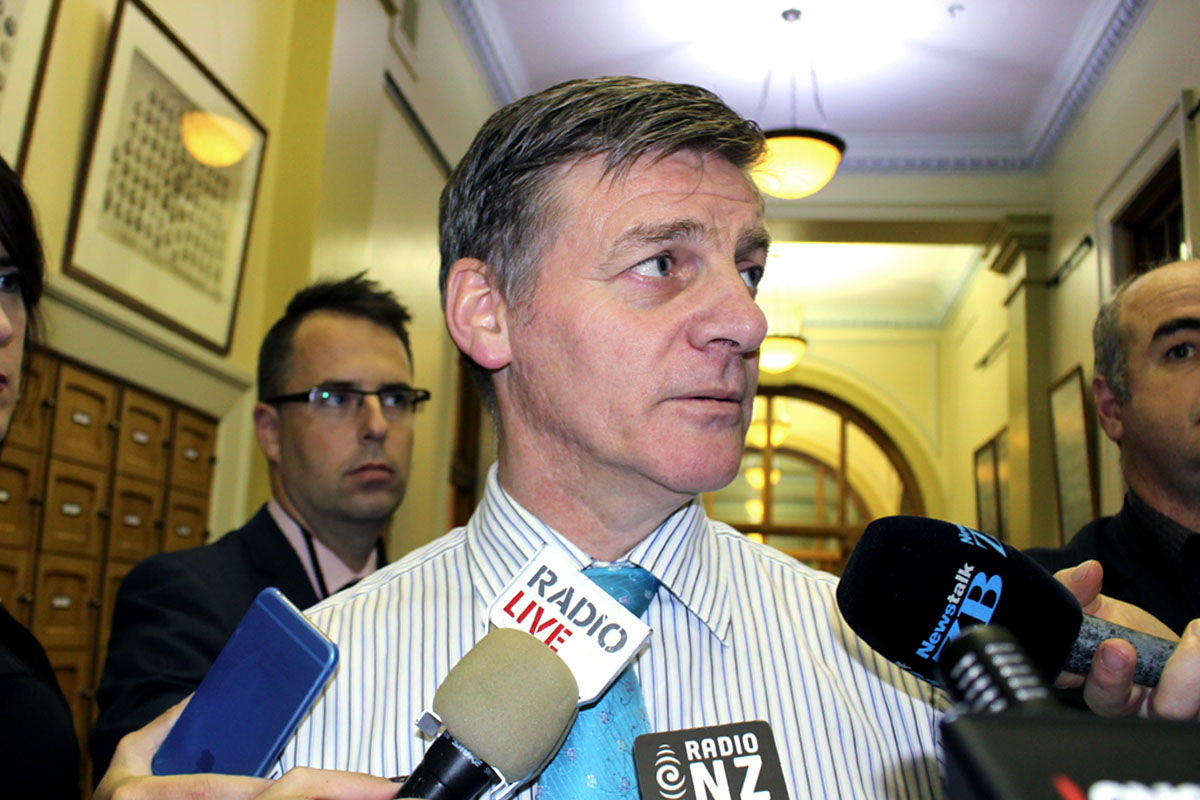 By Bernard Hickey
The Government has defended the possible purchase of up to a quarter of the Housing NZ houses to be sold this year by an Australian housing charity, saying the sale of state houses had always been open to both foreign and local housing providers.
Finance Bill English confirmed to TV3's Paddy Gower on The Nation on Saturday that Australian not-for-profit community housing provider Horizon Housing was interested in buying 400-500 state houses.
English defended the potential sale to overseas providers, saying the process of selling 1,000 to 2,000 Housing NZ homes over the next year had always been open to overseas providers, as long as they registered here as community housing providers.
Prime Minister John Key downplayed the potential sale on Morning Report , saying Horizon had yet to make a bid and that other foreign charities often worked in New Zealand.
"On the basis they're going to buy these properties and maintain them and ensure they're well looked after and provide the other services they provide, I think it's not a bad fit," Key said, adding that other foreign not-for-profit groups such as Greenpeace were able to operate in New Zealand.
Key denied that a potential sale to an Australian provider was an act of desperation.
"What it shows you that there are international players that are involved in this sort of thing," he said. "Quite what their interest in New Zealand would be I don't know, but maybe they've got wider ambitions here." he said.
"Let's wait and see," he said.
'A desperate farce'
Opposition parties criticised the move as a desperate sale of state assets to foreigners and no substitute for a full state-funded house building programme.
"Bill English should face reality and admit his state house sell off policy has collapsed. The Salvation Army didn't want a bar of it. Iwi leaders said they'd only take them if they got them for free," Labour Housing spokesman Phil Twyford said.
"Now Bill English is so desperate to keep his failed policy afloat that he'll even flick the houses off to the Aussies," he said.
New Zealand First Leader Winston Peters described the policy as a farce.
"The government never mentioned that it was willing to sacrifice our assets to foreign buyers," Peters said.
"The effect of Australian ownership is that the New Zealand taxpayer will be subsidising the tenancies with money normally going to the state now going to Australia or private interests," he said.
Green Co-Leader Metiria Turei said the admission of potential foreign sales showed the policy was in tatters.
"National seems determined to do everything but what's needed when it comes to housing – and that's building more state houses and more affordable housing," Turei said.
"The Government's got the existing stock and they've got the ability to borrow cheaply."
Ngati Whatua goes to court
Meanwhile, Ngati Whatua said in a statement late on Friday it had filed a statement of claim in the High Court seeking an opinion over the issue of Right of First Refusal on Crown Land in Auckland.
There had been some reports the Government was in discussion with iwi over avoiding a court process.