A report by Knight Frank says speculators chasing capital gains are outbidding owner-occupiers for homes in Auckland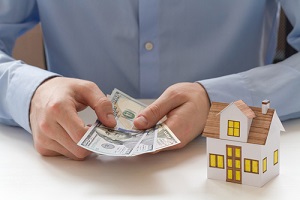 Investors are beating owner-occupiers in the battle for Auckland homes, according to a new report on the Auckland residential property market by real estate company Knight Frank.
The report says Knight Frank tracked the selling prices and investment returns achieved by two types of Auckland properties that are mainly the preserve of investors, stand alone homes which are leased to Housing New Zealand, and blocks of home units or "sausage block flats," as they are sometimes called, mostly built in the 1960s and 1970s, in which the whole block was sold as a single lot.
Knight Frank analysed the prices such properties were sold for, the rental incomes they generated and the expenses their owners would incur for rates, insurance, repairs and maintenance and property management fees, to work out the net returns investors would be likely to achieve on them.
This showed that the homes leased to Housing New Zealand were providing net returns of 3.1% to 3.9% for their investor-owners, which the report points out is less than investors could earn from risk free bank deposits.
"This indicates that some level of capital gain is prevalent for investors within this asset class," the report said.
The blocks of home units achieved slightly higher yields, but these varied significantly depending on location, with blocks in central Auckland (within the old boundaries of the former Auckland City Council) achieving net yields of 3.8%, while those in Manukau achieved net yields of 4.9%.
Knight Frank then compared the potential yields on similar properties which would appeal to owner-occupiers as much as investors - either because they did not have a a lease in place to Housing NZ or because they were stand alone homes rather than entire blocks of flats.
It found that the yields on these properties (if they had been purchased by investors) would have ranged from 2.5% to 3.5%.
"The near parity in yields, together with clear differences between other more traditional risk-free rates, suggests that investors are potentially winning the race in terms of purchase prices achieved," the report said.
"It appears that owner-occupiers are not prepared to outlay similar levels to secure a home, or are having to compete fiercely with investors who are perhaps less concerned on rental return, in lieu of expected capital gain."
The report saw few signs of any cooling in Auckland house prices and warned that this could create a two-tiered social structure in the region.
"The Auckland property market shows little sign of slowing down and predictions of further cuts in the OCR only aid in adding fuel to the fire," the report said.
"As much as the government is trying to cool the property market, it appears this is proving challenging and and is caught in a storm of economic factors all driving values up.
"First home buyers are having to compete with investors that have high equity ratios from existing property portfolios and access to low interest rates.
"This results in a very real potential of creating a two-tier society of home owners and non-home owners," the report concluded.
You can read the full report by clicking on the following link:
Knight Frank Residential Property Market Report.pdf
---

Our free Property email newsletter brings you all the stories about residential and commercial property and the forces that move these huge markets. Sign up here.
To subscribe to our Property newsletter, enter your email address here. It's free.