MFAT says TPP effectively prevents future ban on foreign buying of property; TPP rules also apply to non-TPP countries such as China; TPP also doubles threshold for Overseas Investment Act rules; Labour worried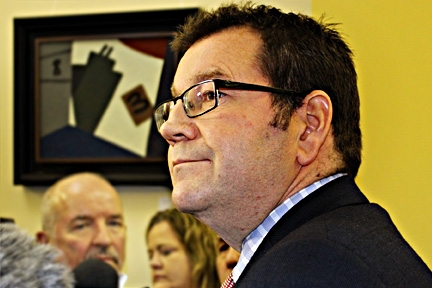 By Bernard Hickey
As the details emerge from Tuesday morning's Trans-Pacific Partnership (TPP) deal, it's becoming clear it will prevent any future Government from banning foreign buyers of land and existing houses.
The Government is yet to highlight the effects of the TPP on foreign investment, but MFAT spelt it out clearly in this briefing note on the TPP, which said it would block any future ban on foreign buyers of property and would double the threshold for Overseas Investment Act rules on the assessment of the experience and character of buyers of 'sensitive' land purchases to NZ$200 million.
MFAT said existing regulations inconsistent with TPP obligations had been 'carved' out of the agreement, which would allow Australia, for example, to keep its existing ban on foreign buyers of existing properties. But it means New Zealand's current open door approach could not be changed, even if there was a change of Government.
"New Zealand will therefore continue to screen foreign purchases of sensitive land, including farmland, through the Overseas Investment Office and require that these meet a "benefit to New Zealand" test," MFAT said.
"New Zealand also requires foreigners who make investments in significant business assets to meet business experience and good character tests. Under TPP, the threshold above which an investor must get this approval will increase from NZ$100 million to NZ$200 million," it said.
"The non-discrimination provisions in TPP would prevent the Government banning TPP nationals from buying property in New Zealand. New Zealand retains the ability, however, to impose some types of new, discriminatory taxes on property."
"Some provisions in the TPP investment chapter – including the higher, NZ$200 million screening threshold – will also flow through to New Zealand's FTAs with China, Chinese Taipei and Korea, in which there are "most favoured nation" provisions."
This appears to rule out a future ban on foreign buyers, including China and other non-TPP members, and doubles the character and experience test threshold for Overseas Investment Office approval to NZ$200 million. But it doesn't rule out the stamp duty or land tax on foreign buyers that Prime Minister John Key floated in July. See our article on that from then.
Economic Development Minister Steven Joyce said he did not believe the Government had sought during the negotiations to preserve a future Government's right to impose a ban.
"With these deals, you start with your current domestic positions and it's much harder to carve out new positions than maintain existing positions, and Australia had a long-standing position, which I would argue and most commentators would agree has not worked," Joyce told Morning Report.
"My understanding is they will be able to keep that position," he said.
Labour equivocates, while Green and NZ First still opposed
Labour has yet to declare whether it fully supports or opposes the deal, but Finance Spokesman Grant Robertson came out the strongest of the various Labour commenters against the deal, saying it failed two of Labour's bottom lines for support -- whether it gave meaningful gains for dairy and whether it allowed bans on foreign buying of property.
Robertson said the TPP failed those two tests and focused in particular on the initial MFAT comments on what the TPP meant for future foreign buyer restrictions.
"National needs to be clear whether this deal will stop a future government from further restricting land and housing purchases by overseas buyers," Robertson said.
"Early reports indicate that this has been traded away. Giving New Zealanders a fair go at owning our land and fulfilling the Kiwi dream of owning a home are core principles for Labour," he said.
"We reserve the right to regulate and legislate to make this happen."
 However, Robertson stopped short of saying Labour would oppose it, or try to reverse it in Government.
"On first impressions, this deal falls well below National's rhetoric of a gold-standard trade pact, and leaves many questions unanswered," he said.
Joyce said Labour had also opposed a similar provision in New Zealand's trade deal with Korea that locked in New Zealand to not banning property sales, but then voted in favour of the legislation.
Joyce defended foreign buyers investing in existing houses.
"If you're going to welcome investment in housing ... let's say somebody buys an existing house, they buy it off a New Zealander, a New Zealander goes off and builds a new houses - what's the crime?," he said.
Robertson later said Joyce's comments were a "damning indictment on a Government that appears to care little for our sovereignty or for the wealth of future generations."
"Under the carve-outs they negotiated, Australia can still restrict foreign buyers of its homes. Malaysia will still ban foreign ownership of affordable housing, Singapore and Vietnam will still restrict foreign investment," Robertson said.
"But it seems that in the Government's failed attempt to gain better access to dairy markets around the world we have given away the right to protect our land. Mr Joyce's arrogant dismissal of this fundamental error in the negotiations by saying non-resident foreign investors will 'grow housing supply' is simply incorrect," he said.
"We have an Auckland housing market where too many Kiwis are shut out by high prices and speculators who are paying far less for their loans overseas are given an unfair advantage over those who fully commit to our country. This was always about more than just trade. This is about retaining the right to govern in our own interests."
'Tenants in our own land'
New Zealand First Leader Winston Peters attacked the doubling of the threshold for the character and experience tests for foreign buyers, saying it made it a lot easier for foreign investors to buy businesses.
"We have foolishly agreed to the lifting of the background check threshold opening us up even more to dubious investment practices," Peters said.
"That threshold of NZ$100 million was already far too high and the doubling of it proves just how much international corporates, through puppet negotiators, have been able to circumvent the will of sovereign nations," he said.
"At a time when huge sums of ill-gotten money are transferred around the world, and our checks through the Overseas Investment Office are already weak, we should be raising the bar against unscrupulous money merchants, not lowering it."
Green Co-Leader James Shaw said the TPP would make it more likely that New Zealanders would become tenants in their own land.
"The TPPA is a bad deal because the costs will be worn by everyday New Zealanders while the benefits will go to private companies," Shaw said.
"New Zealanders are more likely to become tenants in our own land, because the TPPA slackens the overseas investment rules and takes away our right to limit overseas speculators from buying up our land."
(Updated with comments from Joyce confirming TPP blocks future bans on foreign buying and Robertson response.)