Harcourts' auction sale rates ranged from 67% in Northland to 48% in Bay of Plenty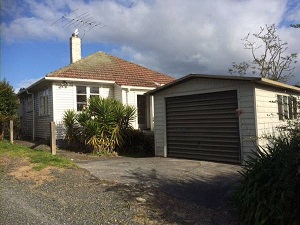 Harcourts auction clearance rates (the percentage of homes that sold) last week ranged from a low of 48% in the Bay of Plenty to a high of 67%  in Northland.
The cheapest sale of the week was a two bedroom house in Kawakawa  in Northland (pictured) that was sold for $77,000, and the most expensive was a rural villa in west Auckland that sold for $2.175 million. 
In Auckland Harcourts put 61 homes up for auction of which 35 were sold and 26 passed in, giving a clearance rate of 57% and prices ranged from $413,000 for a two bedroom house in Tuakau to $2.175 million for rural villa in Waiatarua.
In the Bay of Plenty the clearance rate was 48% and in the Waikato it was 55%.
In the lower North Island the clearance rate was 57% and in Chrstchurch it was 62%.
See below for Harcourts' full auction results from last week: