Building consent numbers rising but still well short of what's needed to ease Auckland's housing shortage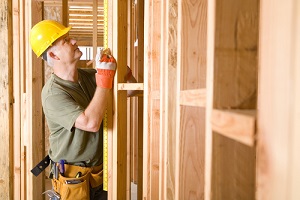 Building consents were issued for 27,132 new homes last year, up from 24,717 in 2014, but the rate at which the number of consents is increasing is slowing, according to Statistics NZ.
The number of consents issued last year was up about 2400 from 2014, compared to annual increases of around 3700 in each of the previous two years, Statistics NZ said.
However the number of consents issued in 2015 was more than double the historic low of just 13,662 that were issued in 2011.
In Auckland where housing pressures are greatest, consents were issued for 947 new homes in December which was up 50% compared to December 2014 when just 630 new consents were issued, but that was still well short of the numbers required to stop the region's housing shortage increasing.
Auckland needs at least 14,500 new homes to be built every year just to keep pace with the city's population growth, which is an average of 1208 homes a month.
Any less that that and the city's housing shortage will keep getting worse.
That means the number of new consents issued in Auckland in December was just 78% of what would be required for the supply of houses to start catching up with the demand for homes driven by the region's migration-fuelled population growth.
In a First Impressions note on the consent figures by Westpac Industry Economist David Norman, cautioned that that level of consents in Auckland was still well below what was needed to eat into the backlog of supply, while ASB senior economist Jane Turner said in Quickview note that although 9250 consents were issued in Auckland last year, "against the strong net migration back drop, this pace of building still falls well short of Auckland's population growth over the past year."
There was also strong growth in the number of new dwelling consents issued in Waikato and Bay of Plenty in December, which were up around 50% compared to December last year (see the interactive chart below for the full regional breakdown of the number of consents issued each month).
However the number of new consents was well down in Wellington, where 106 were issued in December compared to 171 in December 2014, and in Canterbury where 564 new dwelling consents were issued in December compared to 732 in December 2014.
Of the 27,132 new dwelling consents issued throughout the country last year, 19,038 were for stand alone houses (18,359 in 2014), 2539 were for apartments (1721 in 2014),1899 were for retirement village units (1917 in 2014) and 3656 were for other types of housing such as flats, townhouses and home units (2720 in 2014).
The total value of all residential building consents issued in 2015 was $10.52  billion, which included $8.8 billion of new dwellings and 1.72 billion of structural additions and alteration work to existing dwellings.
That compares with $9.53 billion of residential consents issued in 2014, which included $7.85 billion of new dwelling consents and $1.68 billion of additions and alterations.
On the commercial property front, $5.92 billion of non-residential consents were issued in 2015 compared to $5.12 billion in 2014.
That included $1.1 billion of educational buildings, $1.24 billion of offices, $784 million of retail premises, $713 million of storage buildings and $509 million of factories.