Yale econometrics professor tipped to win Nobel Prize writes paper saying Auckland housing market entered bubble territory in 2013; Previous Auckland bubble spread to rest of NZ and collapsed in mid-2007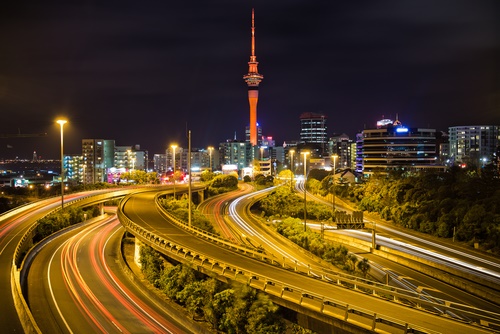 By Bernard Hickey
An economist who has studied asset bubbles extensively overseas and has been tipped to win a Nobel Prize has co-written an academic paper identifying Auckland's housing market as again in bubble territory.
Yale Econometrics Professor Peter Phillips and Auckland University Economics Lecturer Ryan Greenaway-McGrevy have just had the paper published in the latest issue of New Zealand Economic Papers, which is co-edited by former Reserve Bank Chairman Arthur Grimes.
Phillips was named a Thomson Reuters Citation Laureate in 2013, which is a predictor of future Nobel Prize winners. He has also published acclaimed papers on asset market exuberance that built models able to explain the expansion and collapse of bubbles. He is ranked as one of the Top 10 economists in the world by RePEc (Research Papers in Economics).
The paper applied econometric techniques used to identify asset bubbles in the United States and elsewhere to New Zealand house price data. It found Auckland experienced a housing bubble from 2003 until a collapse from mid 2007 to early 2008. Phillips and Greenaway-McGrevy found that bubble spread to the rest of the country and that a new bubble developed in Auckland in 2013, although it had not spread as of the middle of 2015, which was the last data used in the study.
"Using recently developed statistical methods for testing and dating exuberant behaviour in asset prices we document evidence of episodic bubbles in the New Zealand property market over the past two decades," they said in the paper.
"The results show clear evidence of a broad-based New Zealand housing bubble that began in 2003 and collapsed over mid-2007 to early 2008 with the onset of the worldwide recession and the financial crisis," they said, pointing out they had used new methods to analyse market contagion and spill-overs from the Auckland market.
"Evidence from the latest data reveals that the greater Auckland metropolitan area is currently experiencing a new property bubble that began in 2013," they said.
Policy makers should be concerned, given the inter-generational effects of rising house prices, the risks to financial stability and the risks that high housing prices could stunt Auckland's growth as employers struggle to find workers able to afford to live in Auckland, Phillips and Greenaway-McGrevy said.
What they studied and found
"Our findings suggest that the Auckland metropolitan area is currently experiencing a property bubble in terms of the house price-to-rent ratio that began in 2013. We also document evidence of an earlier and much broader-based bubble in New Zealand property markets that emerged in the mid-2000s and subsequently collapsed upon the onset of the Great Recession," they wrote.
"The evidence indicates that this bubble likely originated in the Auckland region before spreading to the other main centres. If that recent history were to repeat itself, the ongoing property market bubble in Auckland would be expected to affect property prices in other regions. But, as yet, there is no empirical evidence of this contagion to the other centres from the current Auckland real estate bubble," they wrote in mid 2015 with data up to the end of June 2015.
Since then house price inflation has accelerated in Hamilton, Tauranga, Whangarei, Wellington, Dunedin and other larger cities where Auckland investors have been active.
Their paper included indicators of where the bubbles began and when they collapsed, both for Auckland and other cities, and within Auckland. The areas above the horizontal dotted line indicate bubble periods.
They finished the paper with a discussion on how the bubble might collapse, concluding that it was likely to be through nominal prices falling rather than the share of rents being spent on housing rising.
"The price-to-rent ratio can fall by house prices falling, by an increase in rents, or by some combination of these two channels. Household incomes ultimately place an upper bound on the amount of income that can be spent on housing costs (assuming that household incomes are exogenous to housing prices and rents)," they said.
"We show that rental expenditures as a proportion of income have remained remarkably constant over the past decade in the main centres of Auckland, Wellington and Canterbury. For example, in the Auckland region rents have remained consistently around 25% of expenditure since 2003," they said.
"Thus, if a market correction were to come through an increase in rents, this would involve an unprecedented increase in rental expenditure shares. In our view, therefore, any correction is more likely to come through an adjustment in prices driven by a demand or supply side shock, or combination of the two."
It pointed to the 2007/08 collapse where nominal house prices fell by 11% in Auckland City, 8% in Wellington City, 10% in Christchurch and 12% in Hamilton.
"Our findings regarding bubble collapse mirror those typically found in asset markets: termination of a bubble is associated with a fall in the nominal price of the asset, rather than a rise in the fundamental (such as rents or incomes)," they said.
"The magnitude of the price correction is however smaller, and more drawn out, than those found in more liquid asset markets (such as equity markets)."
They do note supply constraints and changes in demand that could be factors in the exuberance and bubble behaviour, beyond the fundamentals of rents and incomes.
"In the New Zealand market, for instance, supply constraints include the country's physical geography, local zoning regulations, a variety of resource consent or building consent obstacles, as well as shortages of skilled trade labour and construction workers," they said.
"Demographic changes from a growing population, returning expatriates and immigration provide additional demand pressures by injecting new money into the housing market especially for desirable real estate in Auckland City, waterfront, rural and island locations. These pressures overspill with relocations, retirements, vacation home and multiple rental home purchases in a diaspora of new demand in regional markets," they said.
"This short and incomplete summary indicates some of the multifarious influences at work in driving real estate markets beyond the immediate return from rental income and the effect of policy measures that include interest rates and lending practices in the financial industry. Just as the combined effects of these many variables may lead to market exuberance, unexpected shocks to them may equally well lead to market correction."
Why it's a concern
In an introductory part of the paper they explained why policy-makers and the public should be concerned.
"First, the rising cost of housing has major intergenerational wealth effects, reducing the relative wealth and welfare of younger generations, renters and first-time home buyers in relation to extant property owners," they said.
"Escalating house prices also exacerbate inequality by increasing the wealth gap between home owners and renters, raising social tensions."
Secondly, large mortgages and high leverage levels created financial and macro-economic stability risks.
"A third concern for households and policy-makers involves the labour market. High housing costs in metropolitan areas can be an impediment to growth. These costs typically inhibit labour mobility and prevent labour from moving from depressed outlying regions to booming city centres to fill job openings," they said.