Numbers of households renting up 25% in last 10 years, while owner-occupiers up just 4.2%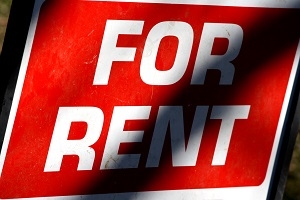 Although there are still more households that own in their own home in this country than live in rented accommodation, home ownership is continuing to decline, with the number of renters growing at nearly six times the pace of owner-occupiers over the last decade.
The latest household tenure estimates from Statistics NZ show that in the 10 years from the end March 2006 to the end of March this year, the number of households living in their own homes increased by 4.2% while the number of households living in rented accommodation increased by 24.5%.
Statistics NZ estimates that at the end of March 2006, there were 1,546,300 households in this country, of which 1,033,900 were owner-occupiers (67%) and 446,500 (29%) were renters*.
By the end of March this year, the estimated number of household had increased by 150,200 to 1,696,500, up 9.78% over the 10 years.
Over the same period the number of owner-occupied households increased by 43,100 (up 4.2%), while the number living in rented accommodation increased by 109,400 (up 24.5%)*.
That means that number of renters increased at two and half times the rate of owner-occupiers in terms of absolute numbers, and nearly six times the rate in percentage terms.
As a result, the percentage of households living in their own homes has dropped to 64% in March this year, while those renting had increased to 33%*.
*Note: the percentages do not total 100% because they do not include households living in accommodation that is provided free.
You can receive all of our property articles automatically by subscribing to our free email Property Newsletter. This will deliver all of our property-related articles, including auction results and interest rate updates, directly to your in-box 3-5 times a week. We don't share your details with third parties and you can unsubscribe at any time. To subscribe just click on this link, scroll down to "Property email newsletter"and enter your email address.