Strong prices, low yields evident in latest commercial property sales by Bayleys and Colliers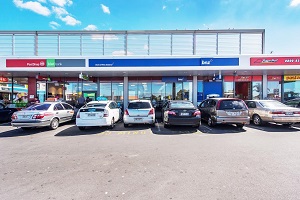 Prices were very firm at the latest auction of commercial properties held at Bayley's Viaduct Harbour auction room, and many of the new owners that purchased properties will be receiving net yields below 5% on their latest acquisitions.
Highlights included a retail unit on Universal Drive in Henderson that was leased to the BNZ, which went for $3.02 million, providing its new owner with net yield of 4.37%.
Colliers also reported some recent commercial property sales this week, which included a vacant 6425 square metre, industrial development site at Hobsonville, which sold for $2.73 million.
See below for the full results form Bayleys and Colliers:
Recent commercial property sales by Colliers International:
7 Airborne Rd, North Harbour, Auckland. A 1277 square metre, stand alone office/warehouse on a 1603 square metre site, returning $206,545 pa net from two tenants.. Sold for $3.2 million. The agents were Shoneet Chand and Matt Prentice.

14 Fox St Parnell, Auckland. A modern 43 square metre, office/showroom on a 314 square metre site. Vacant. Sold for $1.73 million. The agents were John Davies and Greg Goldfinch.

102 Hobsonville Rd, Hobsonville, Auckland. A vacant 6425 industrial development site. Sold to a developer for $2.73 million. The agents were Jimmy O'Brien and Mike Ryan.
You can receive all of our property articles automatically by subscribing to our free email Property Newsletter. This will deliver all of our property-related articles, including auction results and interest rate updates, directly to your in-box 3-5 times a week. We don't share your details with third parties and you can unsubscribe at any time. To subscribe just click on this link, scroll down to "Property email newsletter"and enter your email address.