Tony Alexander says the Reserve Bank under-estimated Auckland's population growth and demand for new housing in its latest Financial Stability Report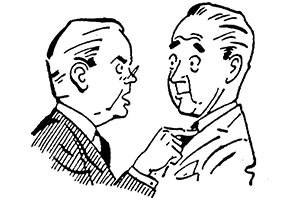 BNZ chief economist Tony Alexander says the Reserve Bank is significantly under-estimating Auckland's population growth and because of that, it has also been underestimating the demand for housing in the region.
In his latest Weekly Overview newsletter, Alexander highlights the population growth figures for Auckland the Reserve Bank used in its latest Financial Stability Report, which it released last week.
"I don't mean to be critical of the Reserve Bank because after all they have some big jobs to do in a hugely uncertain global economic environment," Alexander wrote.
"But in their recently released and excellent Financial Stability Report, on page 26 there is discussion of the net migration gain for Auckland in the year to March of about 30,000," he said.
Alexander then points out that Statistics NZ figures suggested a net population gain for Auckland of 31,230 in the year March, but that a further net gain of another 15,498 people who arrived in this country without stating where they intended to live, and that Auckland's share of those new arrivals was likely to around 9283 people.
That would mean the figures quoted by the Reserve Bank probably understate Auckland's population growth by nearly 10,000 people a year.
"Thus Auckland's net population gain in the year to March from net permanent and long term migration flows is really closer to 41,000 than the 30,000 estimate used by the Reserve Bank in their commentary and analysis," Alexander wrote.
"Another 9283 people implies the need for about another 3000 houses", he said.
"Even at the most senior level of housing market analysis in this country people are still under-estimating the rate of growth in demand for housing stock in Auckland.
"As realisation of this little bit of extra under-accounting gets through to the Reserve Bank policy makers, the feeling of a need to get a new tool in place to hammer back down the rate of growth of new lending in our biggest city will grow."
The Reserve Bank declined to comment.
You can receive all of our property articles automatically by subscribing to our free email Property Newsletter. This will deliver all of our property-related articles, including auction results and interest rate updates, directly to your in-box 3-5 times a week. We don't share your details with third parties and you can unsubscribe at any time. To subscribe just click on this link, scroll down to "Property email newsletter"and enter your email address.