Nick Smith announces deals done for developments on three Government-owned land sites in Auckland to build 740 homes; sites in Manukau, Mt Albert and Waterview; homes to be built within 18 mths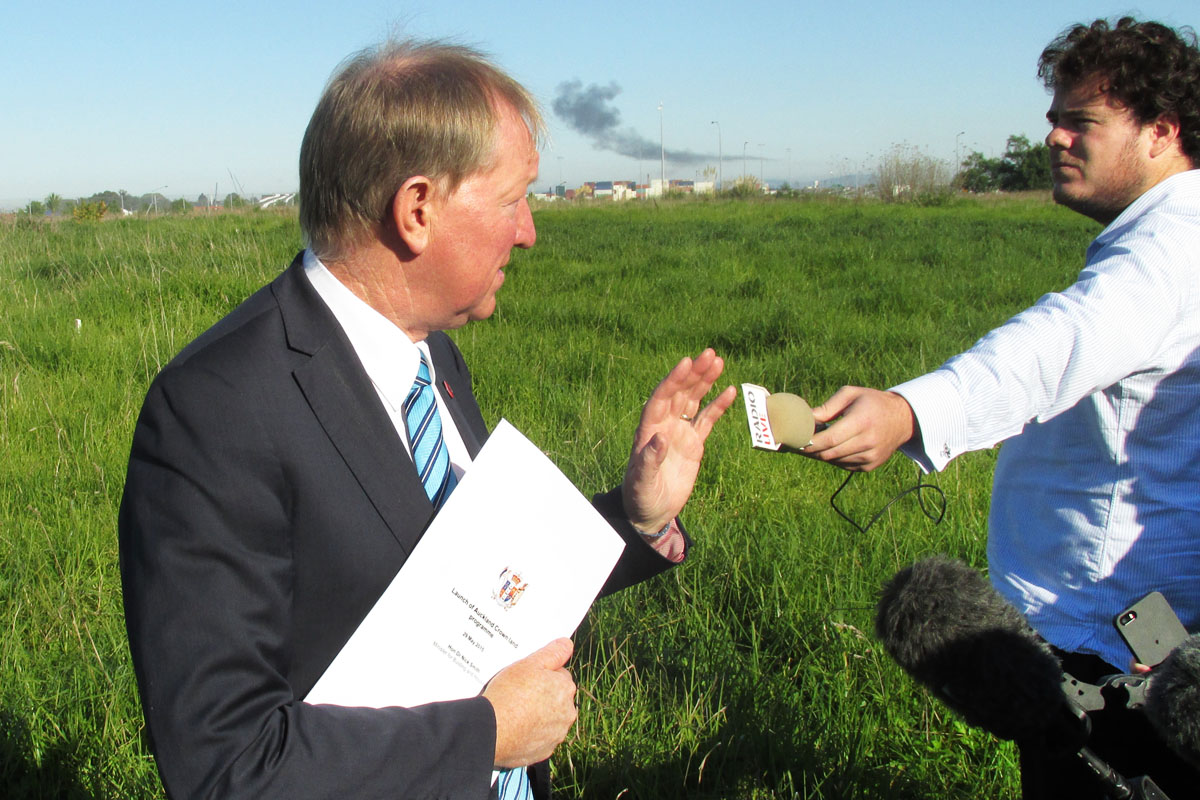 By Bernard Hickey
Building and Housing Minister Nick Smith has announced negotiations have been completed on three parcels of Crown land in Auckland that gives the go-ahead to build 740 houses within 18 months to two years.
The deals are the next step in the Government's NZ$52.2 million announcement in Budget 2015 from May 21 last year to put aside capital to develop Crown-owned land for housing. However, the deals fall short of fall development agreements, which are not expected until later this year.
"The successful conclusions of negotiations on purchasing these three sites, with a capacity for 740 homes, is a significant step forward for the programme," Smith said.
"These three sites, along with the Moire Road development announced last year, have a combined capacity for about 940 homes. Nearly all of the $52.2 million allocated to the programme in Budget 2015 has now been expended to buy these four sites, with the cost of the individual sites being commercially sensitive," he said.
The Government had said last year it had about 500 hectares of land with the potential for residential development.

The sites included:
A 1.85ha in Manukau Station Road site intended for 600 apartments, which the Government signed a deal with the Auckland Council for on Friday. Smith said a development agreement for the site would be signed later this year.
A 0.47ha site on New North Road in Mount Albert suitable for 60 townhouse apartments made up of nine parcels of land with mixed ownership by New Zealand Transport Agency (NZTA) and a private landowner. It is subject to a protocol with the Nga Mana Whenua o Tamaki Makaurau Limited Partnership and Ministry of Business, Innovation and Employment  (MBIE) intended to invite the partnership to submit a development proposal in the next few week with the an aim to have an initial development agreement signed by August.
A 0.91ha site in Waterview suitable for 80 new homes which was previously administered by NZTA and leased to a boarding hostel. The agreement with NZTA for this Great North Road site has just settled. MBIE is in discussions with the boarding house over transitional arrangements for existing residents. This site is subject to the development protocol with the Limited Partnership and the intention is to invite them to submit a development proposal in June, with the aim of having an initial development agreement in place for the site by September.

"I expect the timeframe for delivering these homes to be similar to the successful programme in Christchurch involving three sites and 420 homes – about 18 months for the first homes to come on stream," he said.
"Multi-storey apartment buildings are more complex and likely to take two years to complete. The development agreements on each site will set out requirements for the pace of development, the provision of social housing and target house price points."

Smith said three of the four sites required Special Housing Area status to enable more homes to be built and at a greater pace.
"We are systematically tackling issues covering land supply, skills shortages, infrastructure provisions, financing for first-home buyers, taxation of investors, building material costs and emergency housing needs. We are achieving success, having lifted the house build rate in Auckland from 10 per working day to now over 40 per day, but we will need to continue to accelerate that pace to the 50-60 per day required to meet demand," he said.
Dunne wants National Housing conference
UnitedFuture MP and Government supporter Peter Dunne has called for a National Housing Conference.
UnitedFuture leader Peter Dunne is calling for a National Housing Conference to develop real solutions to the country's housing problems.

He said a lasting solution would only come when central and local government, the home building industry, the banks (including the Reserve Bank), and the social housing sector worked together.
"Treating this as a political football will only take us so far. The conference would need to look at the ways we can increase supply of residential land, what the capacity of the building industry is, how we can most effectively utilise that capacity, in what ways the baking sector can develop viable financing packages, and what the role of central and local government needs to be," he said.