PACT Group pulls out of deal to buy and manage 348 Invercargill state houses; Horowhenua Council and HNZ to 'package' 365 homes for sale; Greens, Labour say Govt's state house sales plan in tatters and call for its cancellation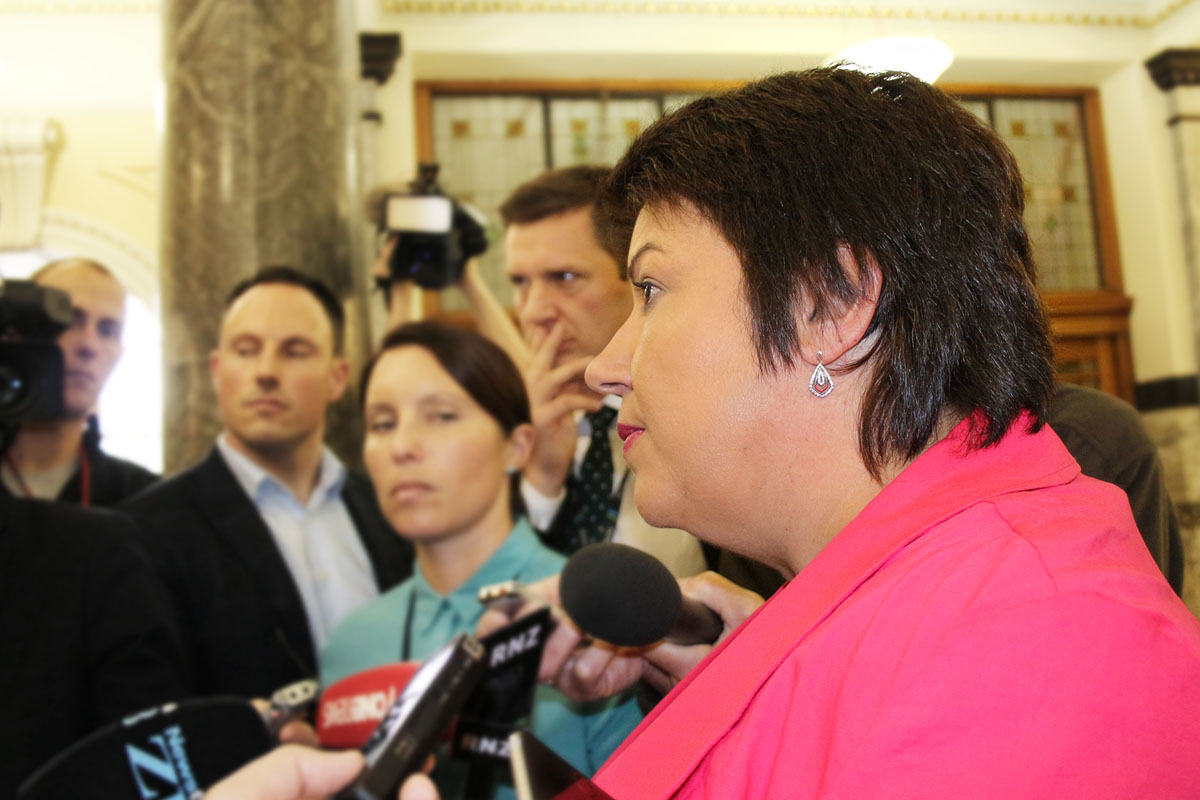 By Bernard Hickey
In another blow for the Government's social housing reform programme, the PACT Group has pulled out of plans to buy and manage 348 Housing New Zealand Corp (HNZ) homes in Invercargill, having already been selected as the sole bidder.
Housing NZ Minister Bill English and Social Housing Minister Paula Bennett announced the withdrawal today, saying they remained committed to selling 1,000-2,000 state houses as part of its social housing reform programme, which is aimed at shifting state houses to community providers and other funders, who then receive housing subsidies from the Government.
"The PACT group has decided to withdraw from the process to buy and manage 348 Housing New Zealand (HNZ) houses in Invercargill after the group decided the transaction wasn't the best opportunity for them to achieve their aspiration of providing services to the community," Bennett and English said in the statement.
Salvation Army pulled out of the Government's state house sales programme last year and the Trust Group pulled out of the process to buy state houses in Tauranga earlier this year.
"PACT was the only party invited to submit a proposal for the Invercargill transaction so we have put this procurement process on hold until we can assess other options," English said.
"While I am disappointed that PACT is no longer participating in the Invercargill transaction, their decision should reassure social housing tenants that the process is robust and that interested parties have enough information to make the best decision for themselves and the tenants," Bennett said.
Plan for joint Horowhenua-HNZ sale
Meanwhile, they announced the Government was considering a proposal by the Horowhenua District Council to explore a joint 'transfer' of council flats and HNZ properties to a community housing provider.
"The council has proposed to 'package' its 115 pensioner units with 250 HNZ properties and tenancies in Foxton, Levin and Shannon," English said.
English said the Government would consult with local iwi before any decision, with the process running to July 1.
"If those discussions are positive, we would then look to outline a joint commercial process with the council," he said.
Social Housing Minister Paula Bennett said any potential transaction within the Social Housing Reform Programme must put the needs of the tenants first.
"The procurement process for the 1,134 properties and tenancies in Tauranga is still underway and progressing well. These transfers are only one part of the overall social housing reform programme. As we look at options such as the opportunity in Horowhenua, we will always put the tenants and their needs first," she said.
Political reaction
Labour Housing spokesman Phil Twyford said the Government should cancel the planned sale of state houses.
"It is time for the Government to back away from its misguided quest to sell off billions of dollars of land and housing desperately needed for vulnerable Kiwis in the middle of a housing crisis," Twyford said.
"It is grotesque to be flogging off state houses to overseas companies when Kiwi families are living in cars and garages. On top of that, the Government's sales process has driven out local community housing groups, leaving the field open to merchant bankers and offshore companies," he said.
"That is exactly what has happened in Tauranga where the Wairarapa-based Trust House – one of the biggest community-based housing landlords – recently pulled out of the process. Community housing providers are saying the Government's sales process is bureaucratic, risky and expensive, with them having to fork out up to a million dollars just to be in the process which is completely unsuitable for local community organisations," he said.
"It makes a mockery of the Government's spin that the state sell off was all about helping build up local Kiwi community housing providers. After the Salvation Army and Methodist Mission ruled themselves out of the sales process, it became very clear this whole exercise has nothing at all to do with getting community housing groups to take on this work. This is an omni-shambles. It is a bad policy. It has been implemented incompetently. It is time to go back to the drawing board."
Green Social Housing spokeswoman Marama Davidson said the pullout of PACT showed the Government was inept.
"This risk now is that Bill English is going to want to sell these houses off at bargain-basement prices, for far less than they're worth, just to make his sell-off scheme look like a 'success'. Bill English needs to take the hint and take the state houses off the market," Davidson said.
"Let's not forget that this announcement comes just one day after a Budget that won't build one extra state house. New Zealanders do not want our state houses to be sold off while we've got people living in cars and garages, and while there's 4,500 people on the waiting list for a home," she said.
"The state house sale is a disaster for current state-houses tenants and the 4,500 people on the waiting list, and it's clearly turned into a disaster for the Government as well," said Ms Davidson.