Andew Little launches first tranche of Labour housing policy; would spend $60 mln over 4 yrs to provide emergency housing for 5,100 homeless people; plan is for NGOs to buy or build houses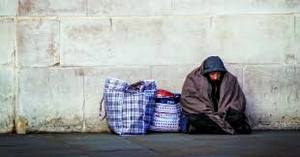 By Bernard Hickey
Labour Leader Andrew Little has announced the first part of a three-stage housing policy launch that will culminate in a major announcement on Sunday.
A Labour Government would spend $60 million over four years to fund Non-Government Organisations (NGOs) to pay for the provision of an extra 1,400 beds to house 5,100 homeless people a year, Little said.
There are currently 800 beds at present, Labour said.
An Otago University study published last month used 2013 Census figures to estimate there were 41,705 people who were completely homeless, living in motels or couch-surfing with friends or family.
"A Labour Government will provide an additional $60 million over four years for supported transitional accommodation to help get people off the streets and into warm, dry temporary housing," Little said in announcing the policy at the Monte Cecilia Housing Trust in Mangere.
"That will provide 1,400 beds or 5,100 places a year which – along with current provisions – will bring the total emergency housing available to 8,100 with 2,200 beds at any given time," he said.
"This policy – along with Labour's plans to launch a massive state-backed affordable house building programme and build more state houses rather than sell them off – will help end homelessness in New Zealand. The homeless are the sharp end of the Government's housing crisis. National has spent years turning a blind eye as skyrocketing rents pushed people out of their homes and onto the street."
In a separate policy fact sheet, Labour said the policy would increase the number of beds provided through community providers, unlike the Government, which had only funded existing emergency housing.
"Labour will work with NGOs to help homeless people stay housed and access the services they need. The Government must support the work of emergency housing providers by making sure essential wraparound services such as addiction, mental health and budgeting are made available," it said.
A Labour spokeswoman later said via email that the calculations for the NZ$15 million per year to generate an extra 1,400 beds a year was based on the Government's model for emergency housing.
She said NGOs would not necessarily need to use the funds to buy new houses. 
"When you aggregate the funding per place, it gives them (NGOs) a cash flow to be able to buy or lease new places," she said.
"Most emergency housing provides have a mix of rental properties and properties they own, so it's not a matter of them all needing to buy new houses. Our funding gives the NGOs enough money to run these emergency beds. Some will buy houses but there is enough funding here for them to do so."
(Updated with more details)