Property Institute suggests political interference in the Reserve Bank's plans to introduce new LVR restrictions for property investors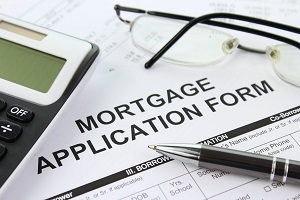 The organisation that represents property valuers has accused the Reserve Bank of caving in to pressure from the Prime Minister over its plans to introduce tougher loan to valuation ratio (LVRs) restrictions for residential property investors.
The Reserve Bank has said it is considering restricting lending to residential property investors to 60% of a property's value, a move which raised the ire of the Property Institute of NZ.
"This is essentially a U-turn," Property Institute chief executive Ashley Church said.
"Two weeks ago we were told that these measures would be introduced at the end of the year.
"Now they're suddenly sufficiently serious that they need to be introduced in six weeks' time,
"What's changed?
"Could it be that last week's serve from the Prime Minister has spurred the Reserve Bank into action?" he asked.
Church said even a whiff of political interference undermined the role of the Reserve Bank, which was to act as an independent referee for monetary policy.
"If the Reserve Bank can be politically influenced, it calls into question the entire basis of its existence and the terms of the Reserve Bank Act," he said.
"There was a time when the Reserve Bank could be trusted to to act above politics in the best interests of the nation.
"If that's no longer the case, perhaps the government should consider withdrawing some of the powers it has given the bank or even reviewing the Act."
Church also argues that if the Reserve Bank proceeds with introducing the new LVR restrictions, it will have little effect on rising house prices.
"Many investors will already have close to, or over 40% equity, and this will be little more than a slight speed bump," he said.
"One off, incremental and politically motivated announcements won't cut it.
"We have a runaway market and a generation of kids who can't afford to get into a home of their own.
"We need a comprehensive set of smart measures that send a clear signal to private developers and redirect investor activity in to the building of new houses and give our young people a fighting chance to buy their first home."
You can receive all of our property articles automatically by subscribing to our free email Property Newsletter. This will deliver all of our property-related articles, including auction results and interest rate updates, directly to your in-box 3-5 times a week. We don't share your details with third parties and you can unsubscribe at any time. To subscribe just click on this link, scroll down to "Property email newsletter"and enter your email address.