Key says expects RBNZ to take extra measures to limit lending to rental property investors in Auckland and other high growth areas; RBNZ to speak on Thursday on housing market and Macro-Prudential policy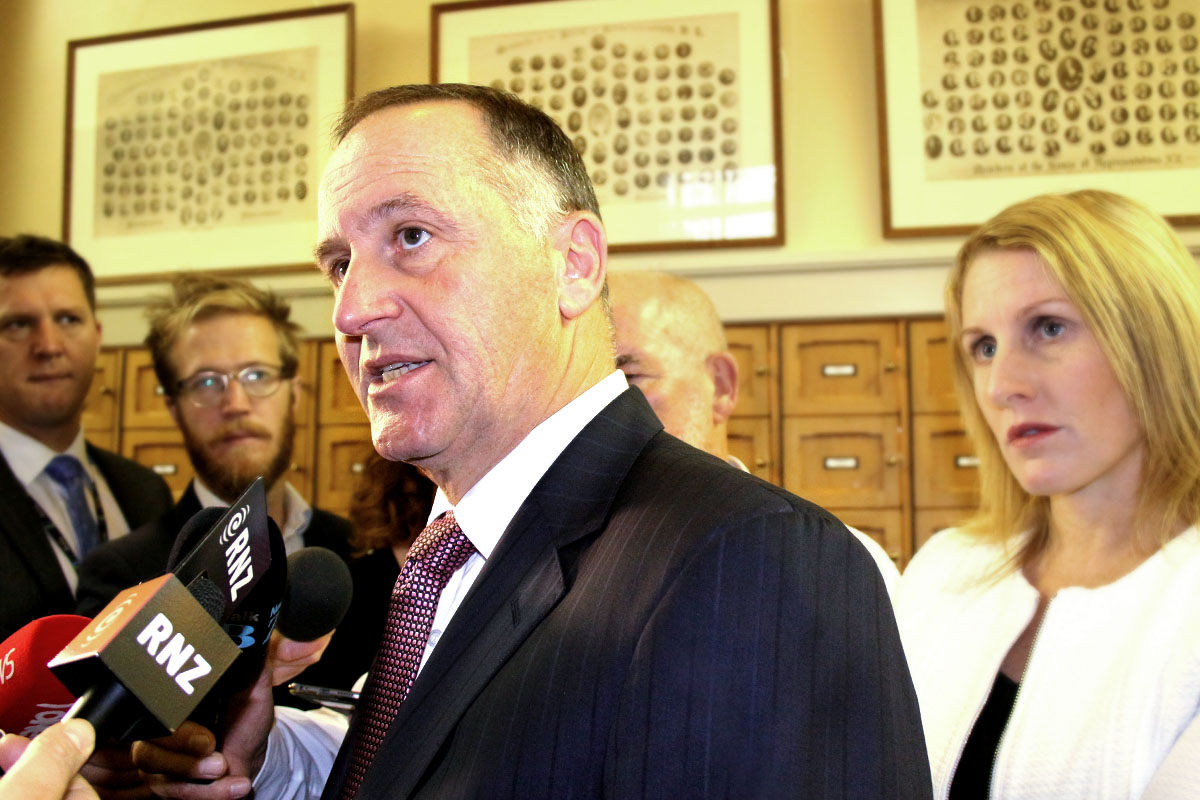 By Bernard Hickey
Prime Minister John Key has given the strongest signal yet that he expects the Reserve Bank to announce new measures to limit lending to rental property investors as the Government grapples with double-digit housing inflation and the Reserve Bank faces having to cut interest rates again.
Key told reporters before Question Time in Parliament he expected the Reserve Bank to take action sooner rather than later as he responded to questions about figures from Barfoot and Thompson and QV showing rental property investors jumping in and house prices accelerating ahead of an expected third round of Loan to Value Ratio (LVR) controls.
He was asked about what the Reserve Bank was considering, given it announced earlier on Tuesday that Deputy Governor Grant Spencer would deliver a speech on Thursday evening that covered the areas of macro-prudential policy and the housing market.
Spencer and Governor Graeme Wheeler signaled on June 9 they were considering the potential for a third round of LVR controls before the end of the year "or before that." See our article on that here.
Speculation has intensified in recent weeks that the Reserve Bank could either lower the current 70% LVR threshold for rental property investors in Auckland, and/or extend it to the rest of the country.
Key said he did not know what Spencer would say in the speech, but that the Government had been having regular discussions with the Reserve Bank about the issue.
'They should get on with it'
Asked about Spencer's planned speech and whether the Reserve Bank needed to introduce a third round of controls on investors, he said: "Yeah, I think there is a responsibility for the Reserve Bank to have a look at the question around investors. We've had those discussions with the Reserve Bank."
"They can control that part of the market and I don't know exactly what he'll say on Thursday, but certainly the government's perspective I think has been that having a look at that might make some sense," he said.
Asked if the Reserve Bank could extend the Auckland investor restrictions across the country and/or further lower the threshold in Auckland, Key said: "My own view is that he should make some movements in that area, yes."
Asked if he was optimistic about the Reserve Bank further tightening those restrictions, he said: "Not on Thursday, but over time, potentially."
Key said he had had broad ranging discussions with the Reserve Bank.
"It's a double edged sword, of course. You need investors in the market to make sure there is rental property, but my sense is that potentially one of the risks is that you have got people buying properties at the moment, borrowing more money, but fearful that the Reserve Bank is going to move," he said.
"So if they are going to make changes, probably better they should get on with it."
Key was then asked if it was an issue all over the country or just in Auckland.
"It depends a little bit. It's in those high growth areas. Actually if you look at the QV data, Auckland did go up, obviously, rapidly, but places like Tauranga and Hamilton were faster."
Asked if he preferred the Reserve Bank should focus on Auckland or all of the country, he said: "They should look at those high growth areas."