RBNZ's Wheeler signals tougher loan to value ratio controls for investors 'towards the end of the year, or before that'; says debt to income controls a longer term prospect; confirms already in talks with English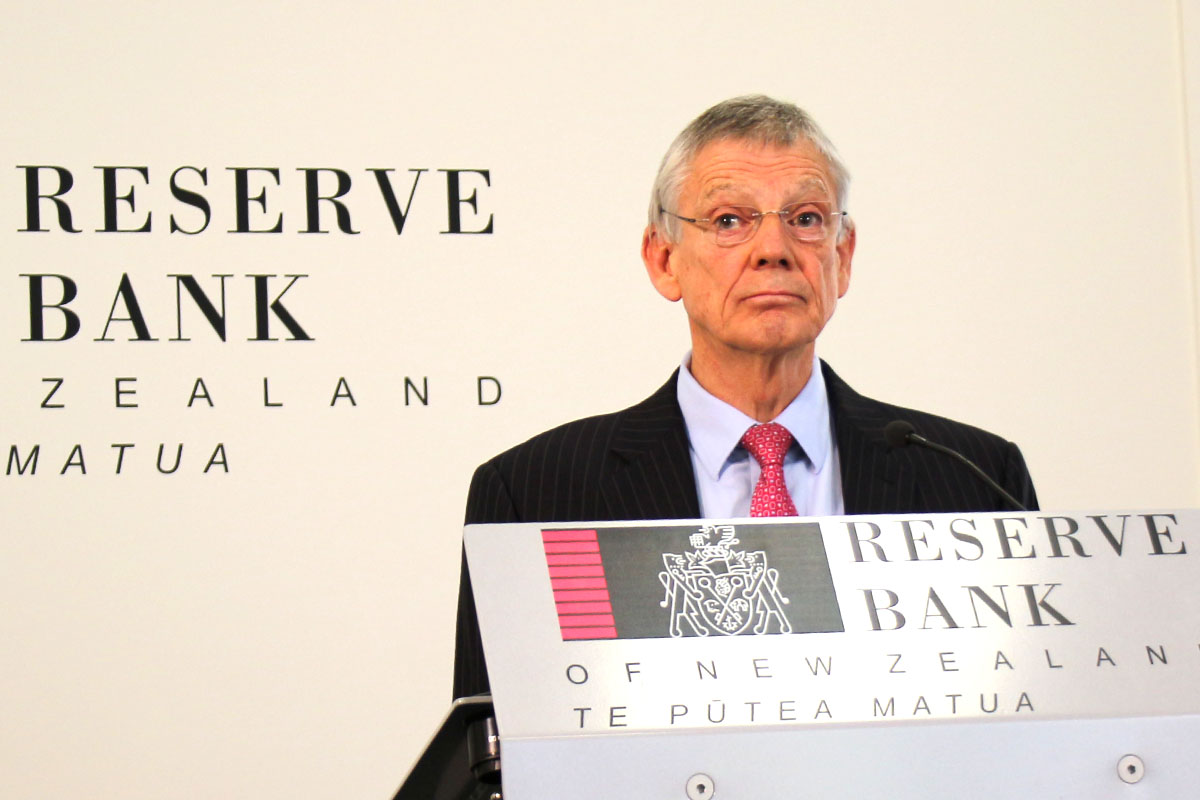 By Bernard Hickey
Reserve Bank Governor Graeme Wheeler has signalled the bank is considering toughening its loan to value ratio (LVR) limits on lending to rental property investors "towards the end of the year, or before that."
Wheeler told a news conference for the bank's June quarter Monetary Policy Statement that discussions had already begun on both a new set of LVR controls and the longer-term potential for limiting debt to income (DTIs) multiples for mortgages.
The comments came after the Reserve Bank held the Official Cash Rate (OCR) at 2.25% and said it was concerned about how very high house price inflation in Auckland and other regions was adding to financial stability concerns.
"We've had discussions with the Finance Minister on Macro-Prudential tools. We've talked to the Finance Minister and said that we're doing some work on loan to value ratios, which the market is familiar with, and that we also wanted to do some work on debt to income ratios. We also said that that latter work is likely to take longer," Wheeler said.
"But we'll be probably talking with the Finance Minister in the next few weeks in terms of the consultative process that we go through," he said.
Asked if the Reserve Bank would have new controls in place before the end of this year, he said: "It's possible that we would be moving before the end of the year, or before that."
Wheeler said the Reserve Bank viewed the LVR controls as very successful because they had reduced the amount of highly leveraged lending by around NZ$20 billion and had reduced the share of highly leveraged mortgage lending from 21% before the first round of controls in November 2013 to 13% currently. The Reserve Bank introduced a second round of controls in November last year that targeted Auckland rental property investors by limiting their borrowing to 70% of the value of a property. Other borrowers are limited to 80%.
Targeting investors with LVRs first
"That's why we're also now in this situation looking at LVRs and saying 'Is there anything else we might need to do, particularly given the rapid growth in the volume of transactions that are related to investment properties'," he said.
Asked if the Reserve Bank was looking at increasing its deposit requirement for Auckland investors from the current 30%, Wheeler said: "It's just one of the scenarios that we're looking at. We haven't made any decisions on that."
"We're doing quite a lot of analysis at the moment around loan to value ratios and whether they should be modified in some way, and perhaps connected in to investor properties," he said.
"We're also doing some work on loan to income ratios, but that's analytical work that's probably going to take some time. We've been collecting debt to income (DTI) data from the large banks for about a year."
Asked if new LVR controls could come before a DTI limit, he said: "That's one of the possibilities."
Later in the news conference, Wheeler cited a recent conversation he had had with the Bank of Canada's Governor who said the investor share of property sales in Canada was around 10%. Wheeler contrasted that with the "pretty significant" share in New Zealand of over 40%, and how it was rising again in Auckland, Hamilton and Tauranga.
Core Logic reported this week that the investor share of property purchases in Auckland had spiked this year from a post LVR low of 40% in January to 46% in May, which Deputy Governor Grant Spencer also pointed to.
Spencer said New Zealand investors put relatively more into housing than Canadian investors, but that recent rises were a concern.
"If the investor component was stable, it would less concerning, but we have seen the share of investor sales increase, particularly in Auckland," he said.
"The fact that the share of sales and the share of credit going to the investor segment (has been increasing), does indicate that that has been adding pressure to the market."