QV figures show Auckland now just short of $1 million average house price; national average ticks over $600k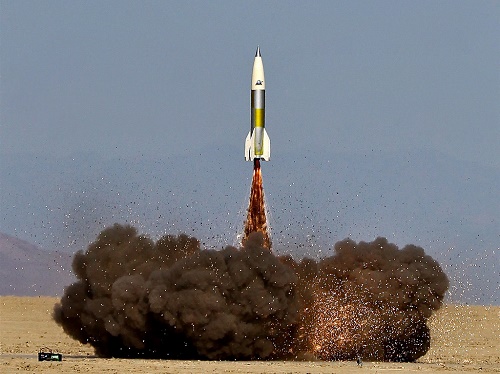 By David Hargreaves
The rocket ship that is the New Zealand housing market is showing no sign of losing impetus, with the average national price rushing past $600,000 for the first time, according to the latest monthly QV figures.
Auckland continued its rapid ascent, with its average price rising by some $552 dollars a day during July and ending the month quickly closing on the $1 million mark.
As of July the average in the country's largest city stood at $992,207, up from $975,087 in June.
The Auckland market has increased 16.0% year on year and 5.2% over the past three months. Values there are now 81.6% higher than the previous peak of 2007.  When adjusted for inflation values rose 15.5% over the past year and are 54.2% above the 2007 peak.
The latest monthly QV House Price Index shows that nationwide residential property values for July have increased 14.1% over the past year. Values rose by 6.1% over the past three months and are now 45.4% above the previous market peak of late 2007. When adjusted for inflation the nationwide annual increase drops slightly to 13.7% and values are now 23.5% above the 2007 peak. The average value nationwide has now ticked over the $600,000s and is $602,434.
In June the national average was $590,909, so nationally house prices rose nearly $372 dollars a day during July - though of course that figure does includes Auckland's prices.
QV National Spokesperson Andrea Rush said values continued to rise rapidly in many parts of New Zealand - buoyed by low interest rates, strong investor activity and high net migration.
"Hamilton, Queenstown Lakes and Tauranga have seen some of the highest growth with Hamilton values rising 31.5% since July 2015, nearly twice as fast as Auckland which rose 16% over the same period.
"The Auckland market, however, has continued to accelerate - up more than 5% over the past three months."
Rush said the Wellington and Dunedin residential property markets also continued to show strong growth.
"Christchurch by comparison is showing much more moderate value growth and along with supply meeting demand for homes in the city, there's now an over-supply of rental properties which is resulting in a downward trend in rents there."
It was too soon to tell what impact the Reserve Bank's new 40% deposit requirement for anyone purchasing a property they do not intend to live in, would have on the market, Rush said.
"However there are reports the new rules have already led to some offers being withdrawn by investors in parts of the country."
See the table below for the average dwelling values throughout the country.
QV House Price Index July 2016:
Territorial authority
Average $
current value
12 month change%
3 month change %
Auckland Areas
992,207
16.0%
5.2%
Wellington Areas
524,063
14.4%
5.5%
Main Urban Areas
722,243
14.9%
6.6%
---------------------------------------
------------
-----------
----------
Total NZ
$ 602,434
14.1%
6.1%
 
 
 
 
Far North
355,485
13.6%
3.6%
Whangarei
421,750
19.9%
6.0%
Kaipara
422,295
15.1%
5.1%
Auckland - Rodney
859,303
16.0%
2.8%
Rodney - Hibiscus Coast
844,826
15.0%
2.2%
Rodney - North
874,992
16.9%
3.4%
Auckland - North Shore
1,160,094
15.1%
5.3%
North Shore - Coastal
1,322,798
15.2%
5.5%
North Shore - Onewa
937,297
13.8%
6.1%
North Shore - North Harbour
1,126,152
16.8%
3.9%
Auckland - Waitakere
782,039
13.8%
3.7%
Auckland - City
1,163,464
14.6%
5.6%
Auckland City - Central
1,003,978
14.9%
4.8%
Auckland_City - East
1,453,988
14.8%
5.5%
Auckland City - South
1,060,567
14.0%
6.4%
Auckland City - Islands
982,998
18.1%
5.6%
Auckland - Manukau
859,005
20.0%
5.7%
Manukau - East
1,100,754
18.2%
5.7%
Manukau - Central
662,182
19.4%
4.5%
Manukau - North West
741,947
23.6%
6.5%
Auckland - Papakura
638,678
21.1%
4.9%
Auckland - Franklin
613,696
15.1%
3.3%
 
 
 
 
Thames Coromandel
586,608
11.5%
3.8%
Hauraki
307,560
18.3%
6.0%
Waikato
389,220
27.5%
4.2%
Matamata Piako
354,534
24.3%
7.3%
Hamilton
513,094
31.5%
8.9%
Hamilton - North East
659,231
33.1%
10.5%
Hamilton - Central & North West
472,328
30.0%
9.2%
Hamilton - South East
463,194
29.6%
6.5%
Hamilton - South West
449,546
31.0%
7.4%
Waipa
445,080
23.2%
4.7%
Otorohanga
250,202
29.0%
12.4%
South Waikato
159,854
24.1%
5.1%
Waitomo
164,555
4.8%
7.1%
Taupo
393,296
13.1%
3.5%
Western BOP
540,128
24.3%
5.9%
Tauranga
615,625
25.7%
6.6%
Rotorua
338,679
24.8%
9.2%
Whakatane
356,353
17.6%
8.1%
Kawerau
143,765
41.0%
15.5%
Opotiki
238,218
18.6%
5.4%
Gisborne
246,757
8.8%
4.8%
Wairoa
146,174
1.1%
-2.6%
Hastings
353,255
14.1%
6.2%
Napier
379,698
15.1%
4.6%
Central Hawkes Bay
233,417
12.5%
3.7%
New Plymouth
389,690
8.3%
1.3%
Stratford
217,705
9.4%
1.1%
South Taranaki
188,513
1.5%
0.2%
Ruapehu
141,512
10.2%
1.2%
Whanganui
200,022
10.3%
4.8%
Rangitikei
156,715
9.9%
7.1%
Manawatu
267,894
9.8%
2.9%
Palmerston North
320,134
9.3%
3.6%
Tararua
155,591
2.2%
-0.2%
Horowhenua
234,491
12.7%
8.4%
Kapiti Coast
427,620
12.4%
5.2%
Porirua
429,950
12.6%
4.7%
Upper Hutt
373,082
10.6%
6.0%
Hutt
420,972
12.2%
4.6%
Wellington
633,611
15.9%
5.7%
Wellington - Central & South
632,974
14.6%
6.0%
Wellington - East
704,208
17.3%
6.9%
Wellington - North
558,101
16.5%
5.4%
Wellington - West
732,912
16.9%
4.9%
Masterton
249,667
4.7%
0.6%
Carterton
286,582
6.5%
2.4%
South Wairarapa
329,795
8.0%
3.1%
 
 
 
 
Tasman
457,542
8.2%
2.5%
Nelson
464,885
12.0%
3.1%
Marlborough
392,566
11.2%
4.4%
Kaikoura
N/A
N/A
N/A
Buller
N/A
N/A
N/A
Grey
215,864
0.3%
2.1%
Westland
226,176
-1.4%
-0.9%
Hurunui
367,915
5.2%
2.0%
Waimakariri
429,832
2.5%
1.5%
Christchurch
492,165
3.5%
0.7%
Christchurch - East
373,972
4.1%
0.8%
Christchurch - Hills
674,056
4.7%
1.2%
Christchurch - Central & North
577,863
4.0%
0.8%
Christchurch - Southwest
465,303
2.7%
0.5%
Christchurch - Banks Peninsula
506,657
2.1%
-1.6%
Selwyn
531,517
3.0%
-0.2%
Ashburton
351,057
7.4%
1.6%
Timaru
323,296
5.8%
0.1%
MacKenzie
355,551
16.4%
1.9%
Waimate
214,782
7.8%
-2.0%
Waitaki
241,912
6.2%
2.9%
Central Otago
390,534
18.3%
6.6%
Queenstown Lakes
910,974
27.0%
8.1%
Dunedin
331,967
11.1%
4.5%
Dunedin - Central & North
348,835
12.2%
6.0%
Dunedin - Peninsular & Coastal
294,844
6.3%
3.8%
Dunedin - South
316,332
11.1%
3.3%
Dunedin - Taieri
342,699
11.7%
3.9%
Clutha
174,420
3.5%
-2.2%
Southland
219,557
1.3%
1.0%
Gore
196,117
6.2%
3.0%
Invercargill
223,487
7.8%
2.7%