Average asking prices on Trade Me Property up 20% in Otago, 19% in Waikato, 17% in Bay of Plenty, 11% in Auckland and Wellington but Christchurch lagging behind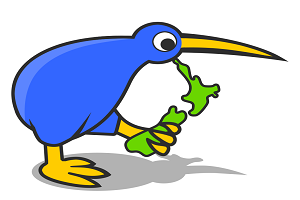 The average asking prices of homes listed for sale on Trade Me Property are rising in most places around the country and setting new highs in Auckland.
Nationally the average asking price of all homes newly listed for sale on the website in the three months to August was $597,250, a new record high and up 7.1% compared to the same period of last year.
In Auckland the average asking price also reached a new high of $858,900, up 11.4% compared to a year earlier.
The biggest growth in average asking prices over the last 12 months has occurred in Otago, where they are up 20.4% compared to a year earlier, followed by Waikato +19.2%, Bay of Plenty +17.4%, and Northland +14.1%.
In the Wellington region they have risen 10.8% over the last year.
However the market appears to be much quieter in Christchurch where the average asking price of $465,600 was up just 1.7% compared to a year earlier (see chart below).
"The sluggish property market we've seen recently is starting to gain some traction again as we shift into spring," Trade Me's Head of Property Nigel Jeffries said.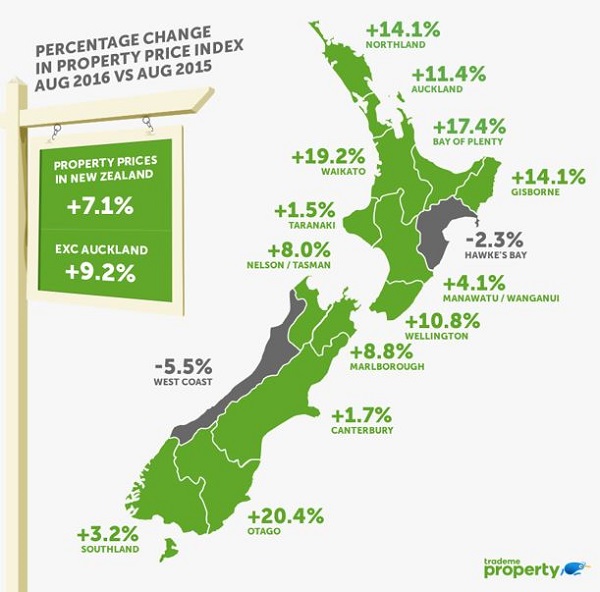 You can receive all of our property articles automatically by subscribing to our free email Property Newsletter. This will deliver all of our property-related articles, including auction results and interest rate updates, directly to your in-box 3-5 times a week. We don't share your details with third parties and you can unsubscribe at any time. To subscribe just click on this link, scroll down to "Property email newsletter"and enter your email address.