Harcourts' auction results from Auckland, Hamilton, Taupo, Palmerston North, Wellington and Christchurch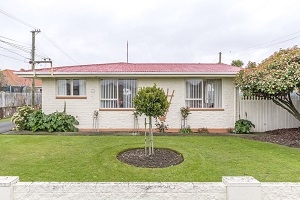 Harcourts achieved some particularly good results at their Auckland auctions last week, with 46 of the 70 homes that were offered finding new owners, giving a clearance rate of 66%.
Harcourts' auctioneers were also busy in Christchurch with 54 homes put to auction of which 26 were sold, giving a clearance rate of 48%.
The numbers were smaller in Hamilton but a good level of sales was achieved with a clearance rate of 62%.
In Auckland,prices started at $320,000 for a four bedroom do-up in Pukekohe and went up to $2.77 million for a large villa in Mt Eden.
Prices started at $452,000 in Hamilton, and at $355,000 in Taupo, while the cheapest property auctioned in Palmerston North went for $200,000 and in Wellington the cheapest was an Island Bay property, which went for $966,000.
In Christchurch prices ranged from $130,000 for a house at Wainoni that was sold "as is," to $1.29 million for a large country house at West Melton.
You can see all of the results from last week's Harcourts' auctions in Auckland, Hamilton, Taupo, Palmerston North, Wellington and Christchurch, with photos of all properties including those that didn't sell and the prices of those that did, on our Auctions/Sales Results page. 
You can receive all of our property articles automatically by subscribing to our free email Property Newsletter. This will deliver all of our property-related articles, including auction results and interest rate updates, directly to your in-box 3-5 times a week. We don't share your details with third parties and you can unsubscribe at any time. To subscribe just click on this link, scroll down to "Property email newsletter"and enter your email address.